One Day (
)
To think all that Future Stuff that we (well, some of us
) read about years ago, is here today.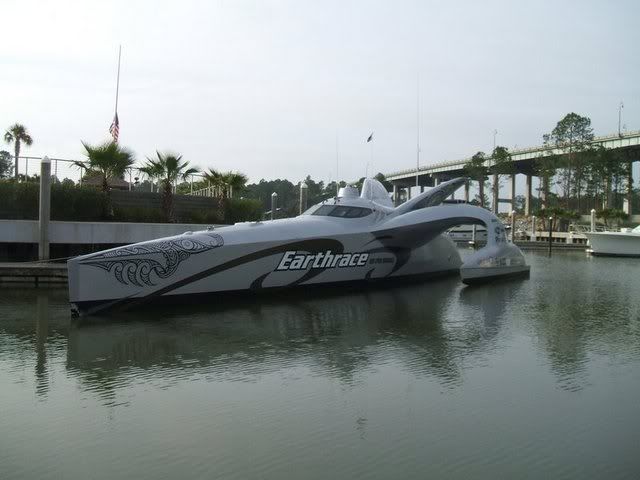 The guy I'm following around, The Great Loop. He is going to take a tour of this craft today, it's "parked" by LULU'S (Jimmy Buffett's sisters bar, off the GICW.) He had a few drinks with these guy's last night and got invited for a, lookaround.
Here's they'er web site,
http://www.earthrace.net/
Also, while I was looking up EARTHRACE, I came apond this:
http://blogs.business2.com/waterlog/exp ... index.html
Some kinda neat stuff (I guess).
Just thought I'd bring ya
up to date
(well, for us old and older ones
) on the happenings off the water world today.
OH yah, for those that want to look over LULU'S:
http://www.lulusathomeport.com/menus/barmenu.php
Maybe we could hold a Gathering around there, One Day