In my last post I thought I'd need the mahogany in about a month. Well, that was two months ago. Finished sanding the final layer today. After these photos I lined off the hull. The mahogany strakes are supposed to be ready this Wednesday. I'm ready for this next step. The layer after layer and strip after strip of plywood was really getting old.
Not very exciting photos, but here they are: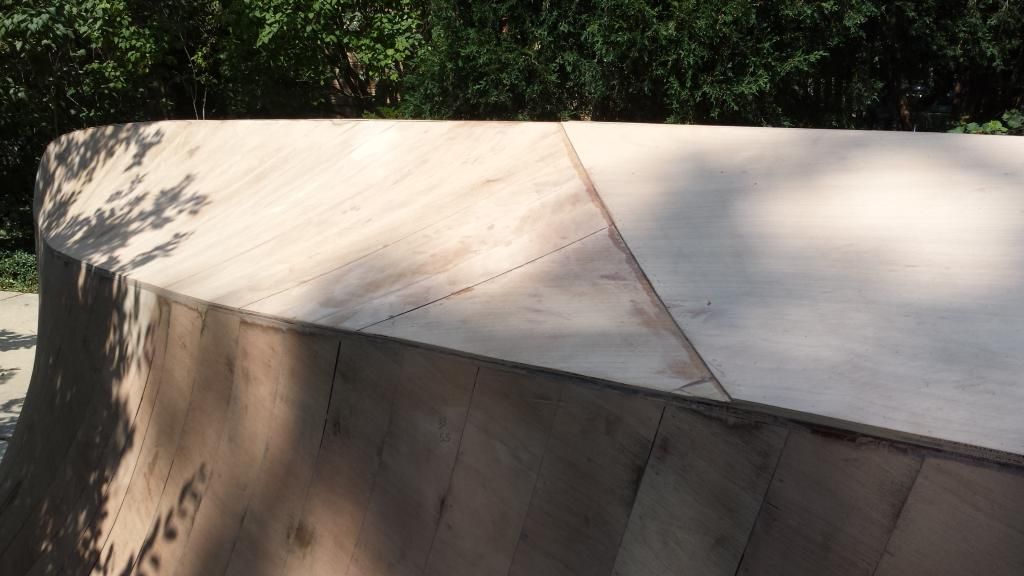 I also think the moving of the hull outside on a nice day has to end. This thing is heavy! I'm starting to see signs of caster failure too.
Craig