After a couple of weeks of working on our house (yuk) I am finally back on task. I feel like I reached another mile-stone. I have 2 layers on the topsides and one on the bottom... (2 more to go). Here are a couple of shots. Once the 2nd layer is on, the line at the chine towards the bow should be fair.... not so clear in these shots.
I am happy with the progress and pleased with how fair the overall hull is at this point. I don't know about the other K H designs but this Belle Isle is very curvy ....! It was hard to hold down the 3mm ply towards the very front.
[url]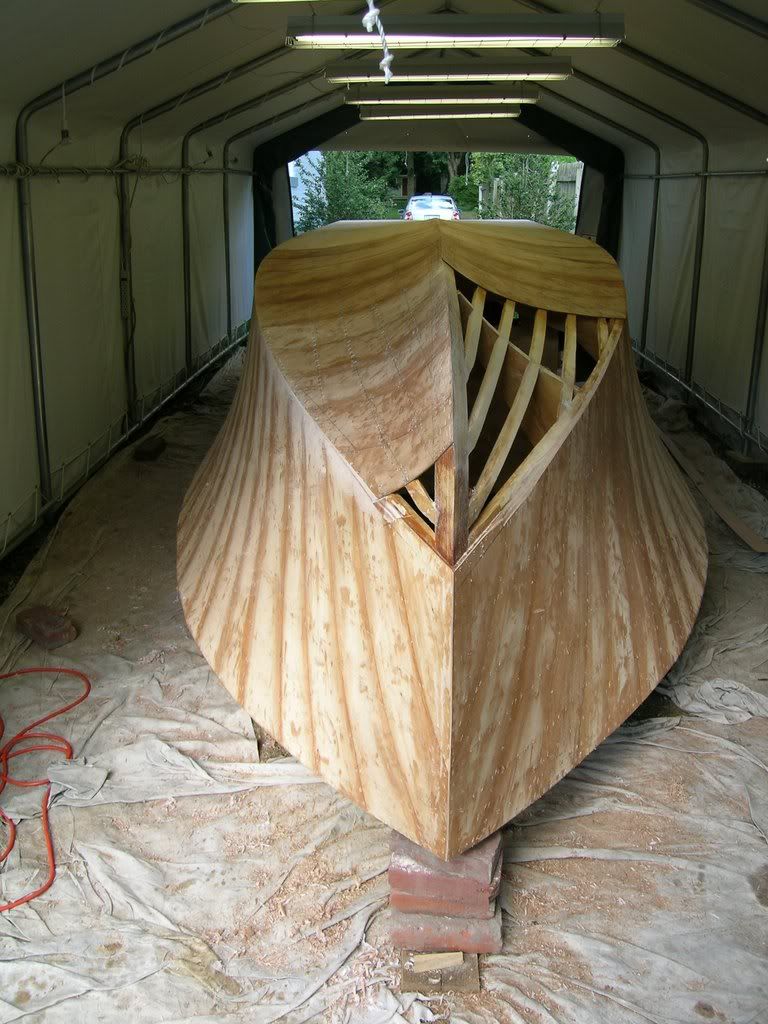 [/url]
[url]
I am still hoping to flip the hull this fall, but that is starting to look doubtful, based on work, home and family........ all those distractions!
Regards
Dick W[/url]