I have a question about motor placement and center of balance.
I'm building the belle isle and putting the motor in. The plans show the center of balance between frames three and four here: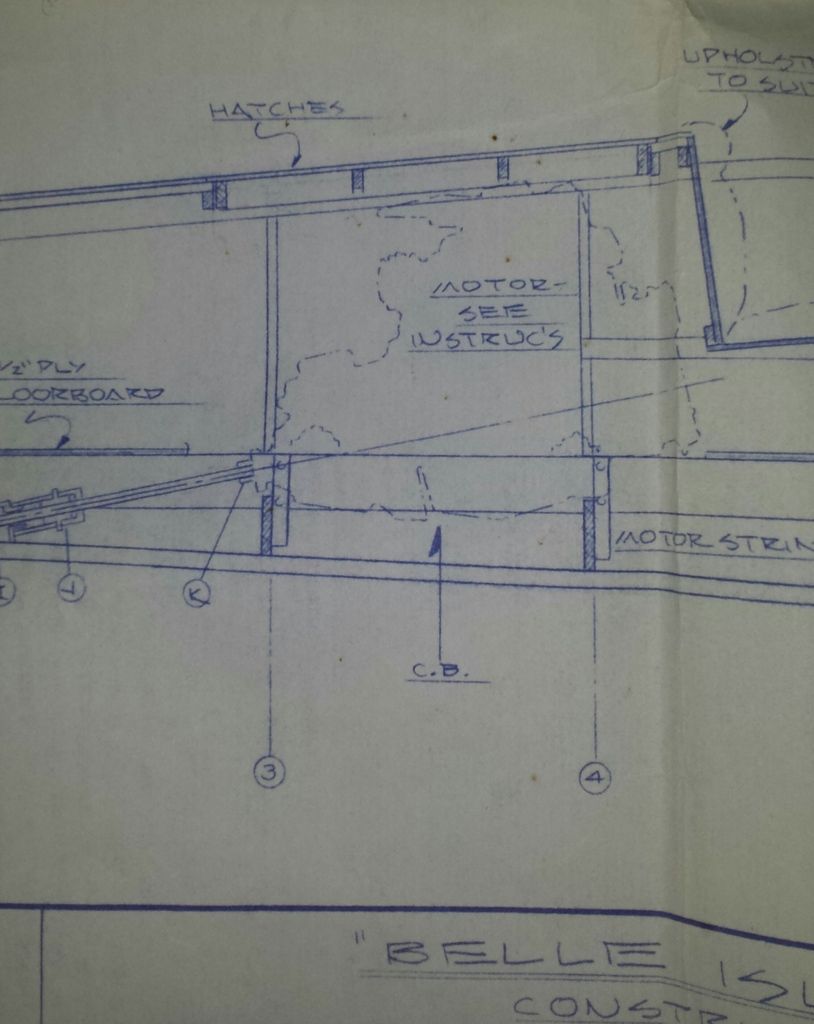 With the motor hanging on a load leveler, the center of balance of the motor and trans would be the chain on the orange hook (from the hoist mounted above). You can see the center of balance marked on the boat between frames three and four. Do I simply line these two up and put the motor there? This position puts the motor further back about 4 or 5 inches than what the plans show.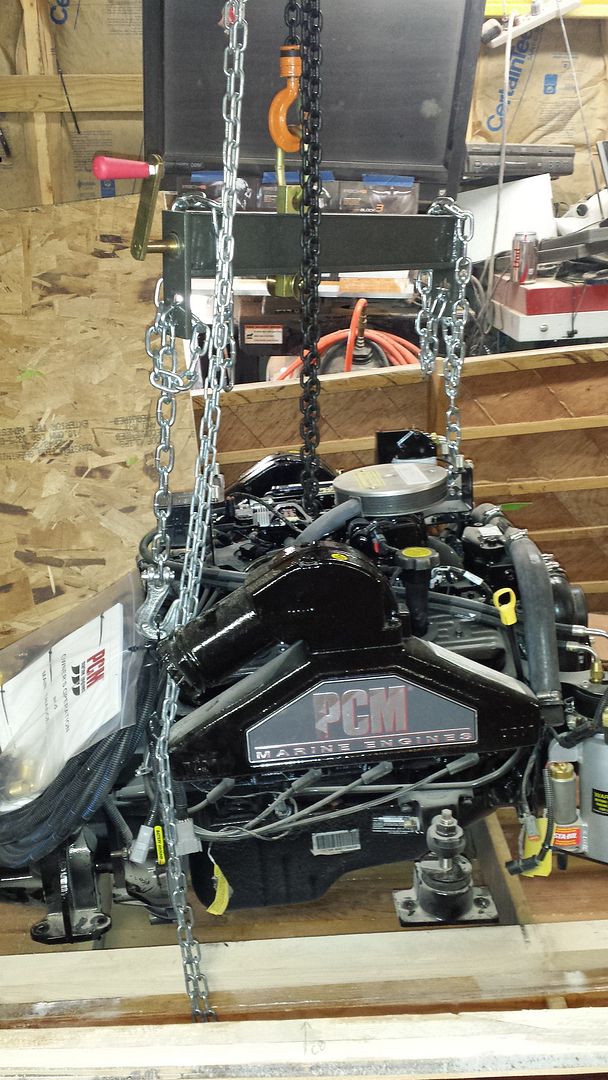 Am I thinking correctly?
Thanks
Craig