Long time since an update, but all mechanicals are done. All interiors are done (no upholstery yet). Ready to put the deck on this thing and be done by next summer.
On the Belle Isle the covering boards are a full 3/4" thick. They do not use the thinner covering boar veneer. So the sub deck and finish deck must total 3/4".
At first I was going to use 3/8" plywood for the sub deck and then 3/8" strips on the deck. I could not find marine grade plywood in 3/8" locally. I ended up going to Home Depot and getting three sheets of the best 3/8" plywood I could find. I spent days cutting and trimming each piece. What a waste of time and money. The plywood started delaminating as I bent it over the gentle curve of the boat deck framing. Some areas are significantly softer than other areas. I just took it all back off and wondering what to do.
Here is a cross section sketch of the sub deck and strips up against the covering board.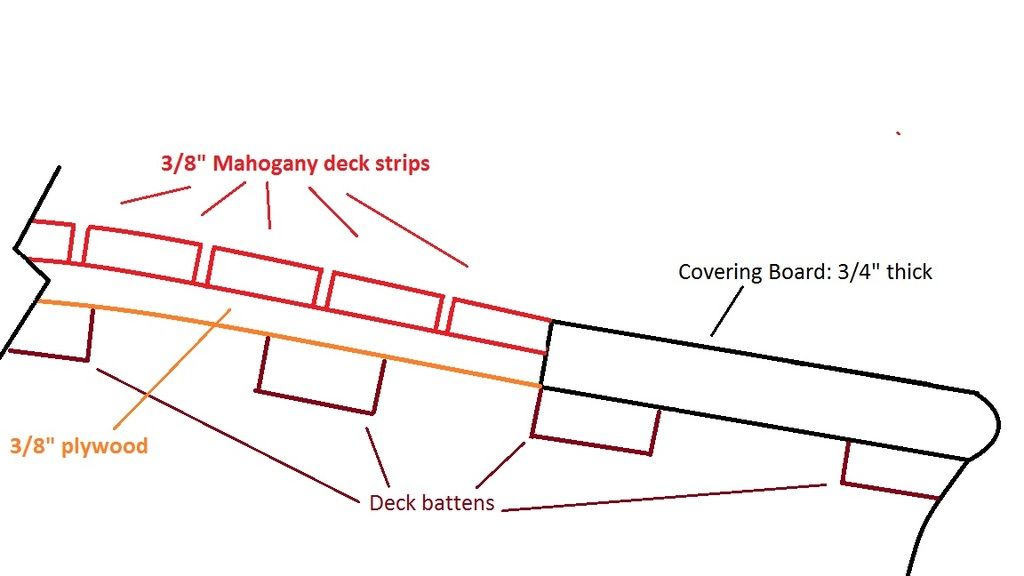 I can get really good plywood (and expensive) in 1/2". Could I use 1/2" plywood and then 1/4" thick strips on the top? Like this: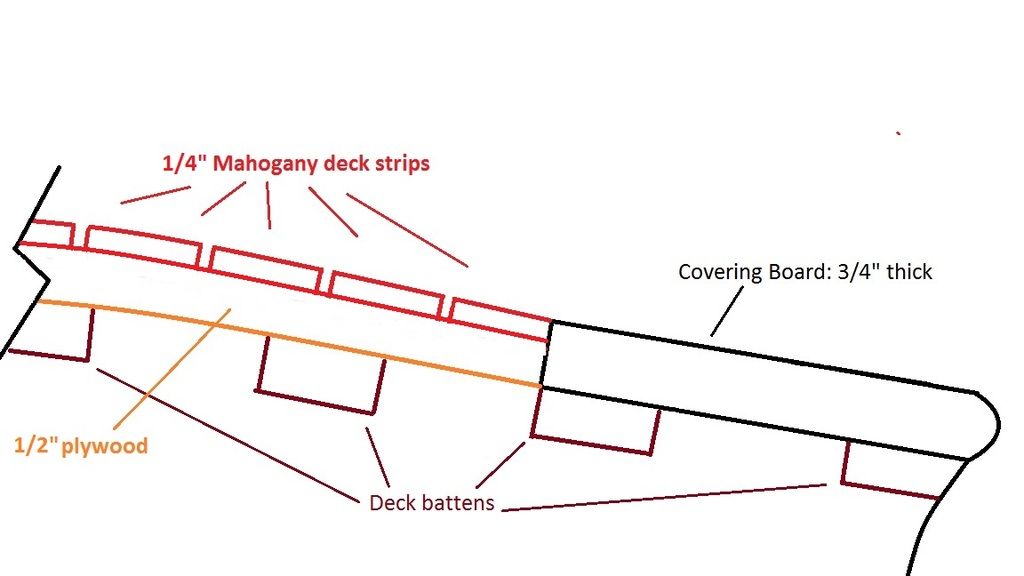 All is not lost. I can easily use the bad 3/8" plywood sub deck pieces as templates to make new ones. So only out a little extra time and not too bad on the cost.
Anyone see issues with this?
Thanks
Craig