We put the dyno jet in the water this weekend and all went better than expected. I was very happy with how well the boat handled in the water and how the engine/pump set up worked. The little boat popped right up on plane, no porposing, no cavitation - the boat is a real hoot to drive!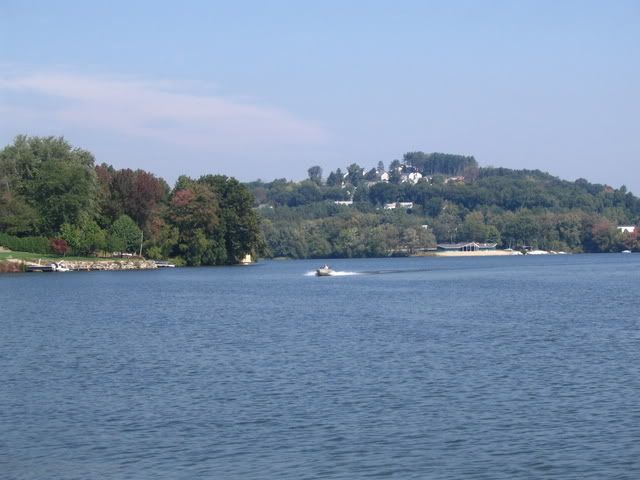 We did have a few problems - not to be unexpected for the first time out. The first was a weight distribution issue, the boat lists to the driver's side, hopefully when the real gas tank is installed it will balance out.
The trim setup is not strong enough and there is too much movement
There was more water in the hull than expected - After looking at things, one of the thru hull hose clams let go and I think the rest was overspray
The biggest problem we had was the camera - somone forgot to batteries in it..... We were smart enough to bring two cameras, so I should have some more pics to post.