Working on the cockpit seats in the back yard on my Glen 25 and bang, I nearly go over the transom. I thought the building form had collapsed. So I jump down the ladder and rush around the front....Whaaaat... a car has driven into the front of the boat. I looked around and the car was dinted up fairly badly but the boat....well I did not see much of a scratch if any. The mast...which was already scratched by the shipper, well its now got a ding in the end of it too.
The driver was an elderly lady....I said what are you doing? Well you know how confused they get.
I will have to reset the setup level again but it seems not too bad. Nowhere is safe!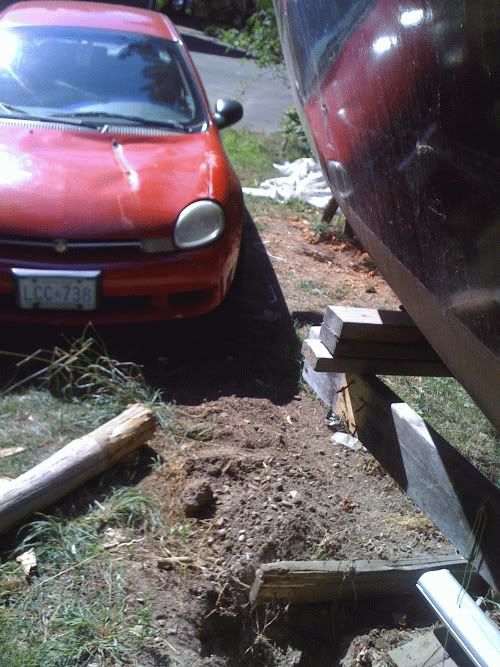 Stuart