Ladies and Gentlemen,
It is my pleasure to introduce to you a fine Souhern (thats for Oyster) Gentleman.
Mr. Yellow Pine
"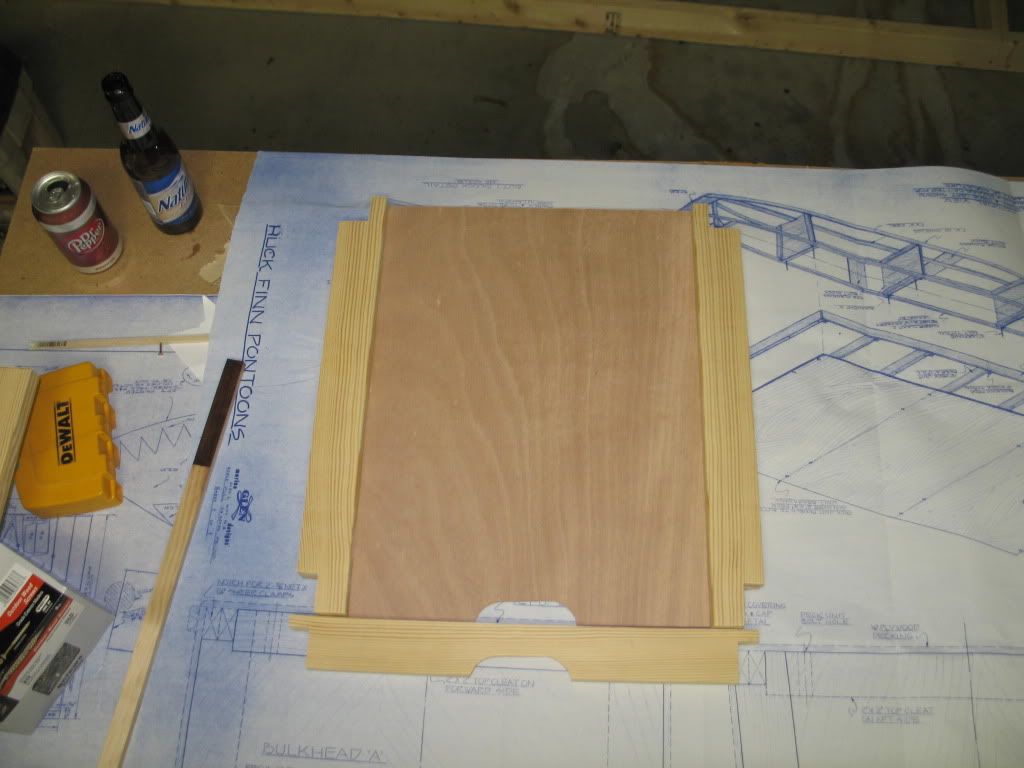 "
Thanks guys for the help. I got the idea of using the pine from Boat Building with Plywood and if it is good enough for Mr. Witt, it is good enough for me. Please don't judge the cuts on the frame members to hard, didn't have much time, will redo. Oh, by the way that is my soft drink. For the life of me I have no clue as to where that other cold, refreshing beverage came from.
Chip