Oyster wrote:
Tap, tap, tap awaiting for a full accounting of your progress.
ZZZZZZZZZZZ-----ZZZZZZZZZZ--What, Oh, somebody's at the door. It's Oyster, quick hide. Too late he saw me.
Well since your here come on in and I will give you an update.
I wish I could tell you that both pontoons were covered with plywood and fiberglass was being wetted out. But that is not the case. I had a fuel pump go out on a tractor and that fix broke my piggy bank, no it blew it up! Just another bump in the road, will overcome.
Here is what I do have. Finished the bottom of the first pontoon, trimmed and sanded. Still need to radius the edges before glass.
"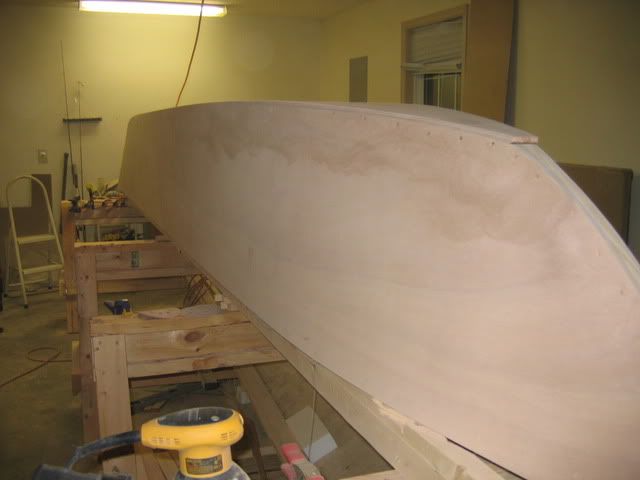 "
Then there was the flip. I was going to show it, but I didn't want to show up the other guys with their pulleys, cradles, winches, etc.
And yes I know the garage needs a bath. I don't have that problem anywhere else, only on that north facing side.
"
"
Oh, before I let you go there is a bun in the oven. A 12' bun.
"
"
Ok, who gave him my address