I was removing masking tape after painting and had the horrifying experience of pulling an epoxy layer off the cloth along with the masking tape.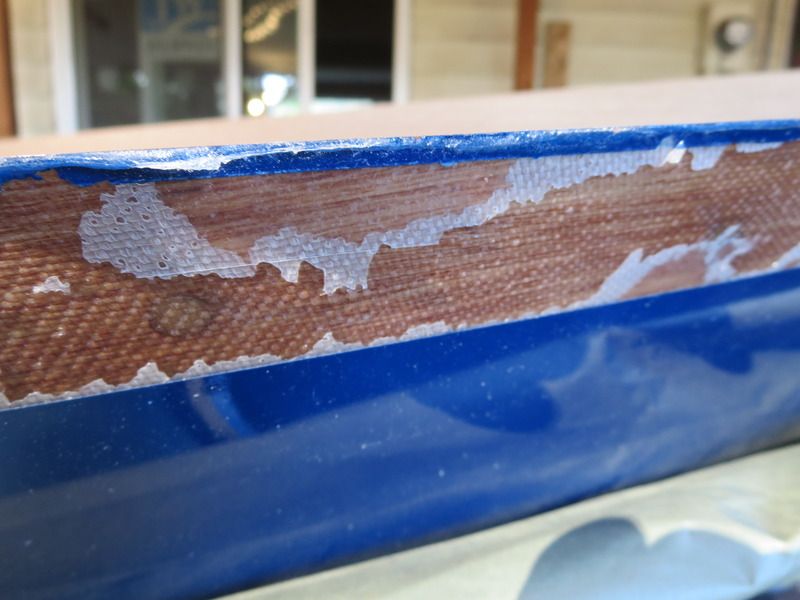 I don't imagine there is anything I can do about it at this point except wait for the paint layer to blister and fail, then sand down to bare wood and start over. Hopefully I'll get a few seasons out of it before this happens, if I'm careful.
Moral of the story, for me, is: Don't believe in a "no-blush" epoxy product. Clean and sand each layer before applying the next. In this case, I didn't sand after the initial cloth application because of the texture of the cloth, that you can see in the photo. I did sponge wash it with water and then denatured alcohol, followed by a rubdown with a dry towel. That wasn't good enough, apparently.