I figured I'd start a single thread that I could add to over time.
The bad thing is, that when I'm done working on the boat for the day, I'm too tired (building at night) and just want to go to bed. I forget to take pictures very often.
Here's where I am now.
Last winter was my first winter with trying to use epoxy. I built the heat tent out of Styrofoam panels built around the stringers. It worked great.
I didn't accomplish much last summer because I was always scheduled for other stuff. Not complaining...just enjoying life.
This winter I took a month off of the boat and tried insulating the garage. It's still freezing out there and I haven't been able to glue anything. So, I have been sanding and fairing.
I have built up the transom framing, but again, I can't glue it in place when it's 5 degrees.
Waiting on the weather, I have pre-cut up 5 of my sheets of plywood into 6" wide strips. That's 5 sheets of plywood stacked in one stack there. I clamped two strips to the side just to see what it looked like. (I've seen so many other photos like this and had to do it myself.) I also have the Omer brad gun and Raptor brads ready to go.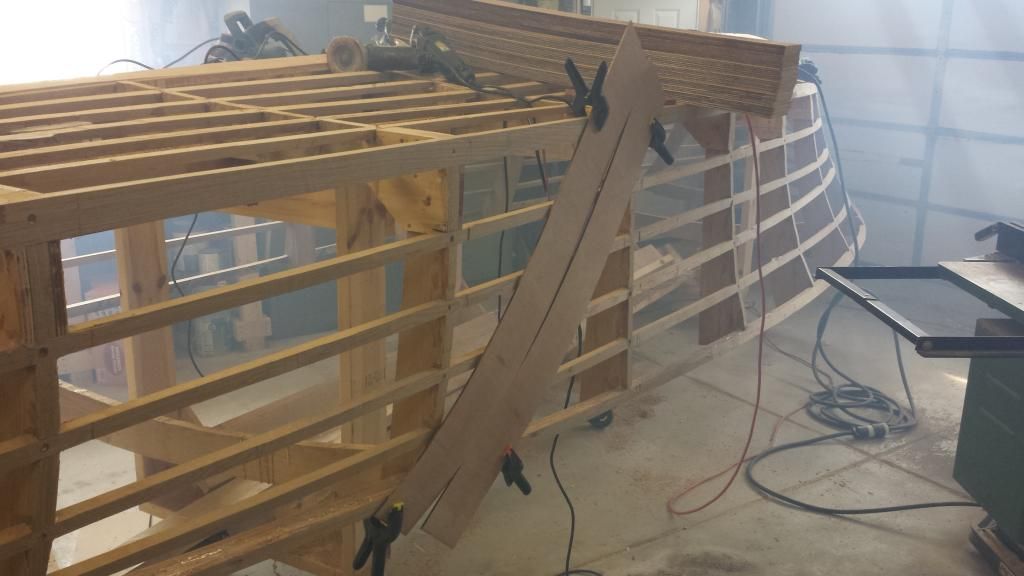 Just a cool shot showing the taper of the hull.
I'm going to order my engine this week. I know...I have a long way to go, but my family is leaving on spring break in a few weeks and I will be a bachelor. I want to get a lot of plywood on in that week/two weekends. Plus, it's a long lead time item right now with the spring orders coming in. Here is the engine I'm ordering (today or tomorrow).
PCM EX343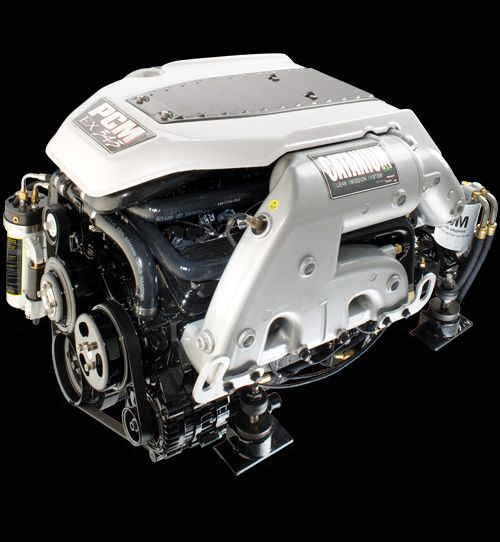 Moving forward......(slowly)
Craig