After the second coat: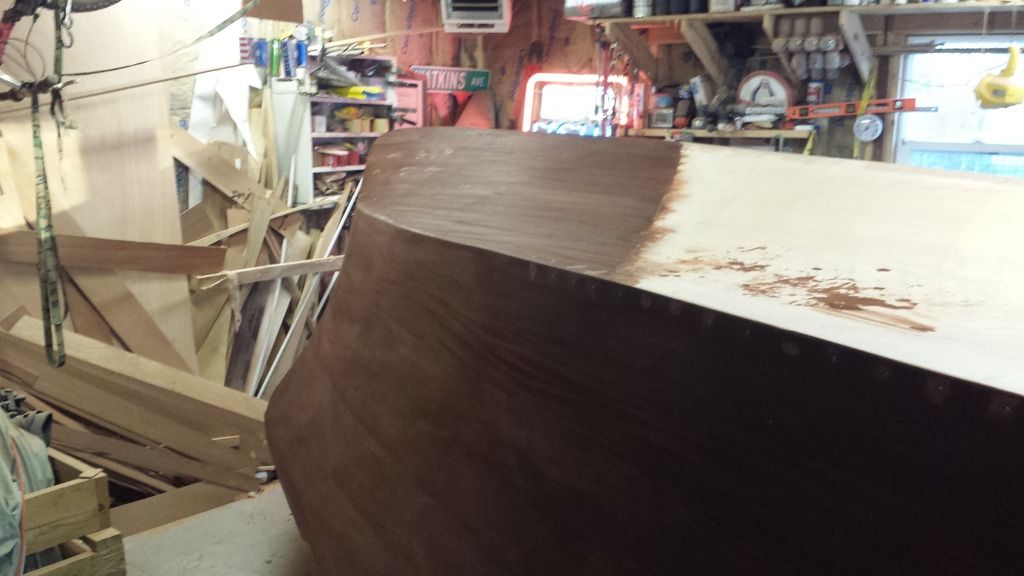 Next came the HUGE mistake. I had no idea about the wood out-gassing (this is my first project ever dealing with wood) and I applied the fiberglass cloth and resin in the morning when it was 65 degrees. By the time I had finished the one side, the temperature was up to 75 degrees and climbing. From a distance it looked great:
But up close, you can see the outgassing bubble:
more coming....