Hello all, back to some slow progress on the boat. As with anything, work and life seems to get in the way sometimes. I finally got some time to do the first test fit of the engine. It almost is there, but I wanted to see if you all had some suggestions as well. I need to trim the aft frame to allow the flame arrestor and motor cover to fit.
Here are some options that have been suggested as well as my thoughts.
Option 1: Trim the frame to allow the motor to slide up under the frame. About 1 1/2 to 2 inches x 12 inches. Reinforce with stainless steel angle where the frame gets thin. This option also does not require modification to the already built hatch.
Option 2: Box out the 12 to 18 inch area and modify the hatch cover to match. This would allow the engine to be easily lowered in and out in the future, but would require modification to the hatch.
Option 3: Re frame the opening moving the forward section of the opening forward 6 inches. This would require rebuild of the hatch and may not be as structurally sound but cutting the frame.
One other thing I was running into was getting the motor positioned to be able to move the chain to be able to slide it under the framing, since the frame is directly in the way without putting a lot of pressure on the frame.
Thanks in advance for the suggestions, I'm sure I am not the first who has had to modify a frame or something to get things to fit properly.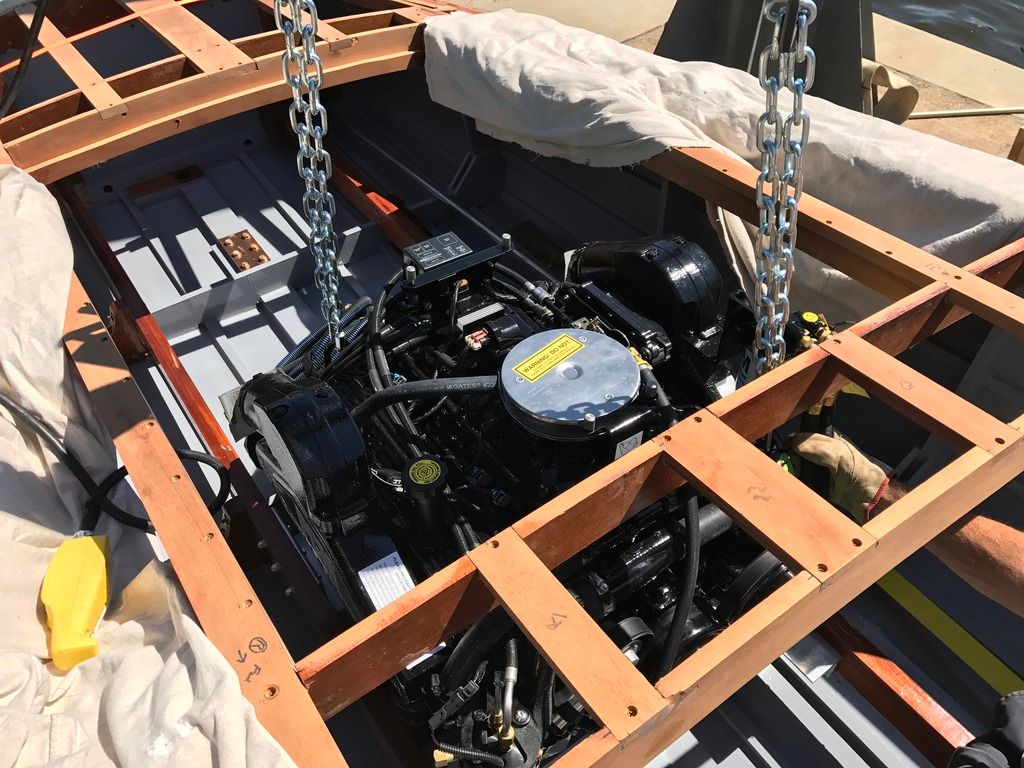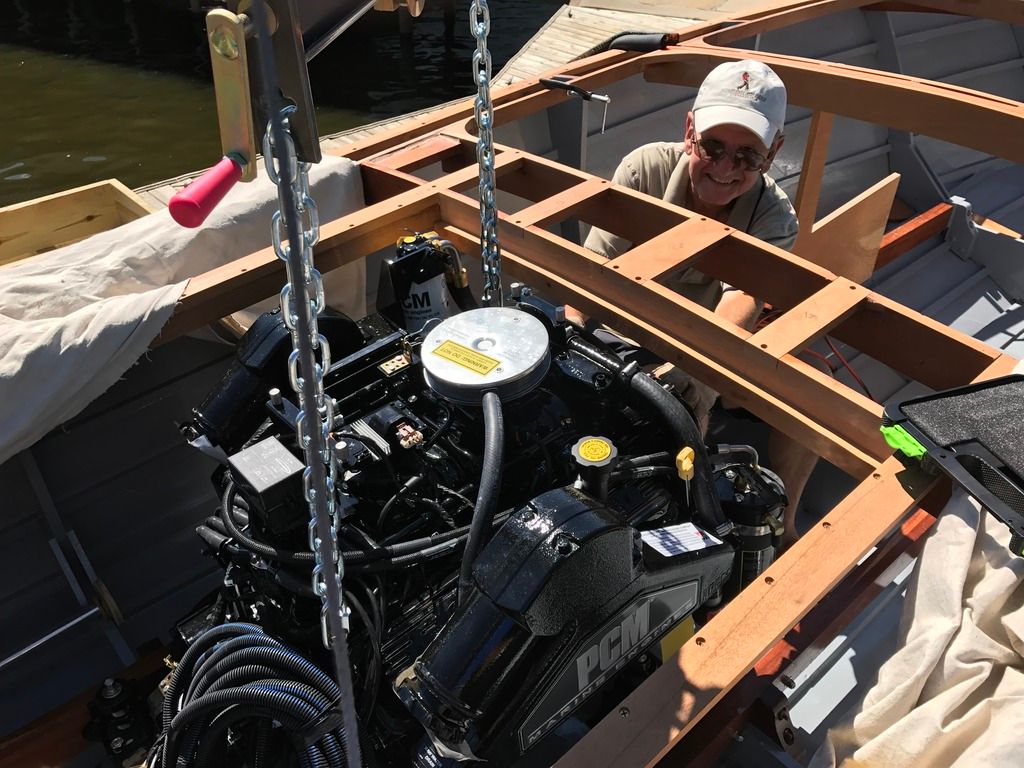 I have marked the area in pencil that would have to be taken out or trimmed.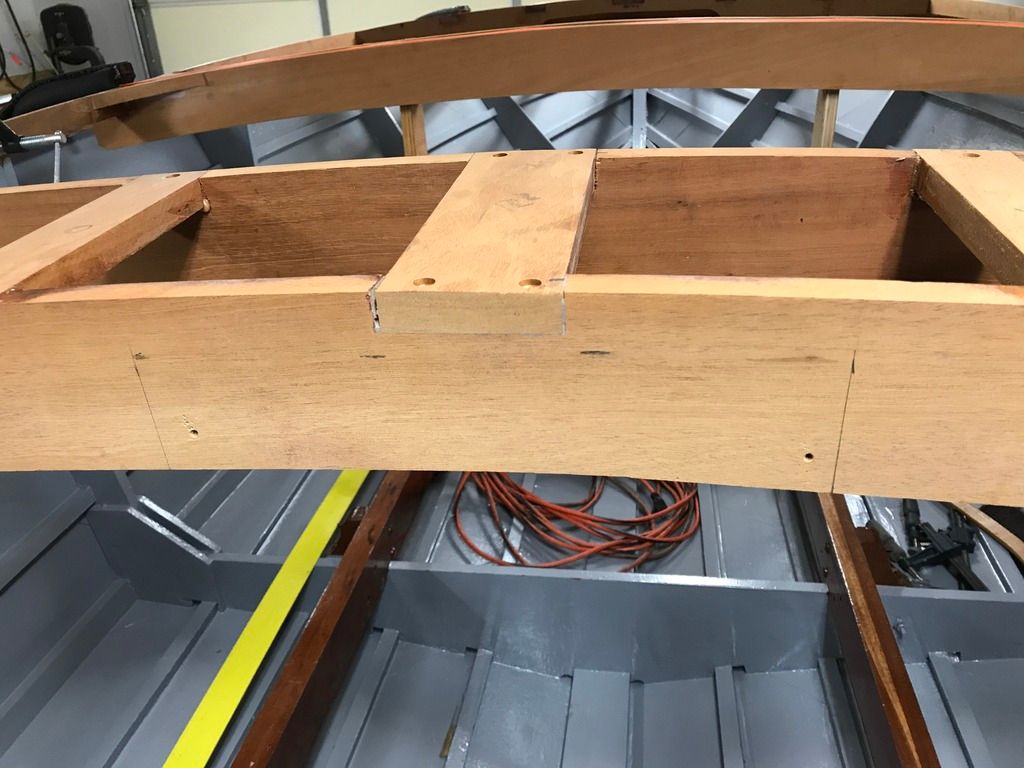 A look at the angle motor mounts....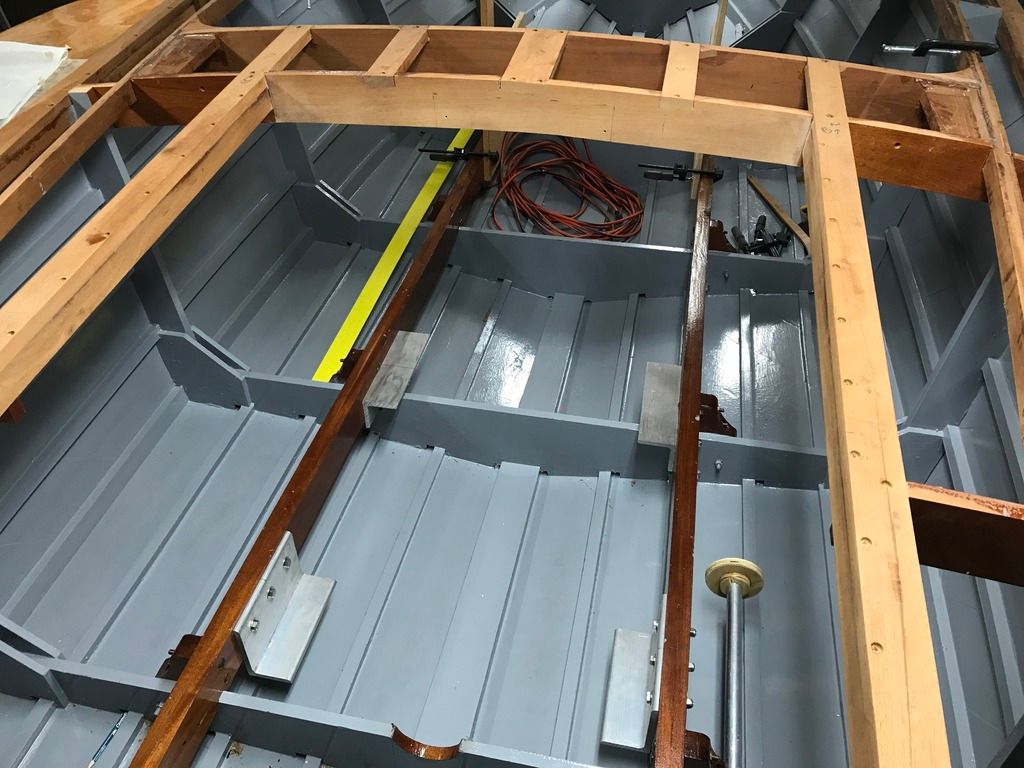 And just one out in the sunlight, it rode very nicely on the trailer