Monday it happened. Wasn't planning it until mid-week but the weather forecast was not good. But Monday the weather was good with mild temps and no wind. I decided it was a go. The Kaskaskia River was still high from flooding but now at least manageable. It made the ramp very shallow and I had to back in to where the trucks exhaust pipe was blowing bubbles.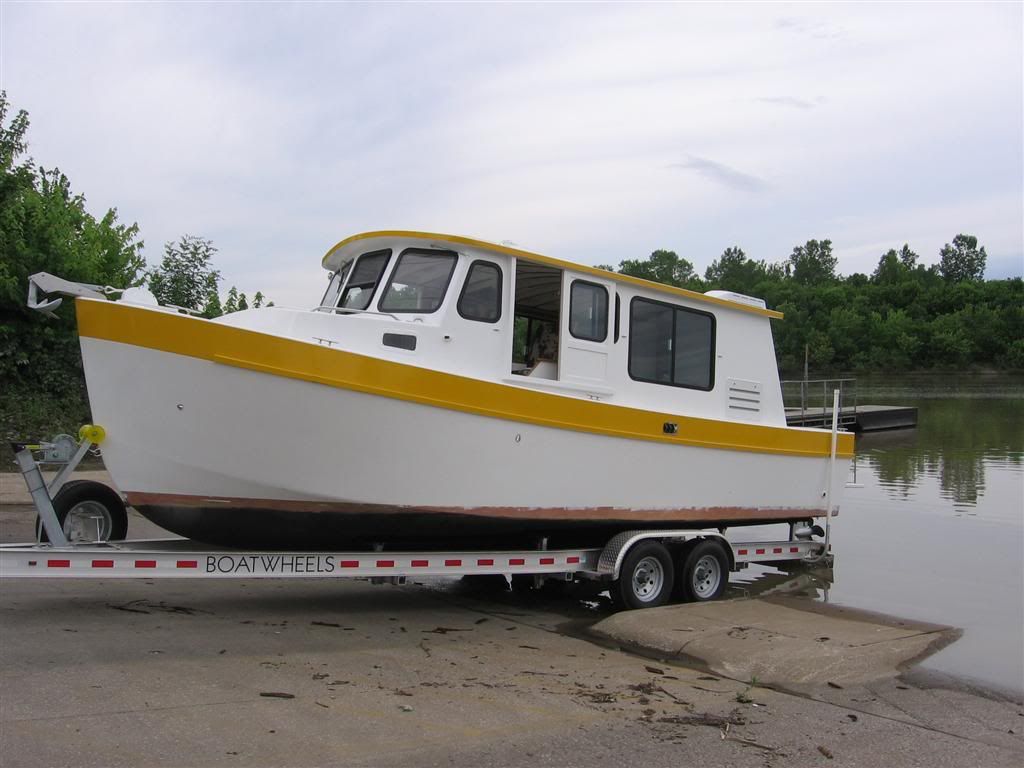 The new Honda 60 hp High Thrust outboard fired on the first hit and with a little power backed her off the trailer.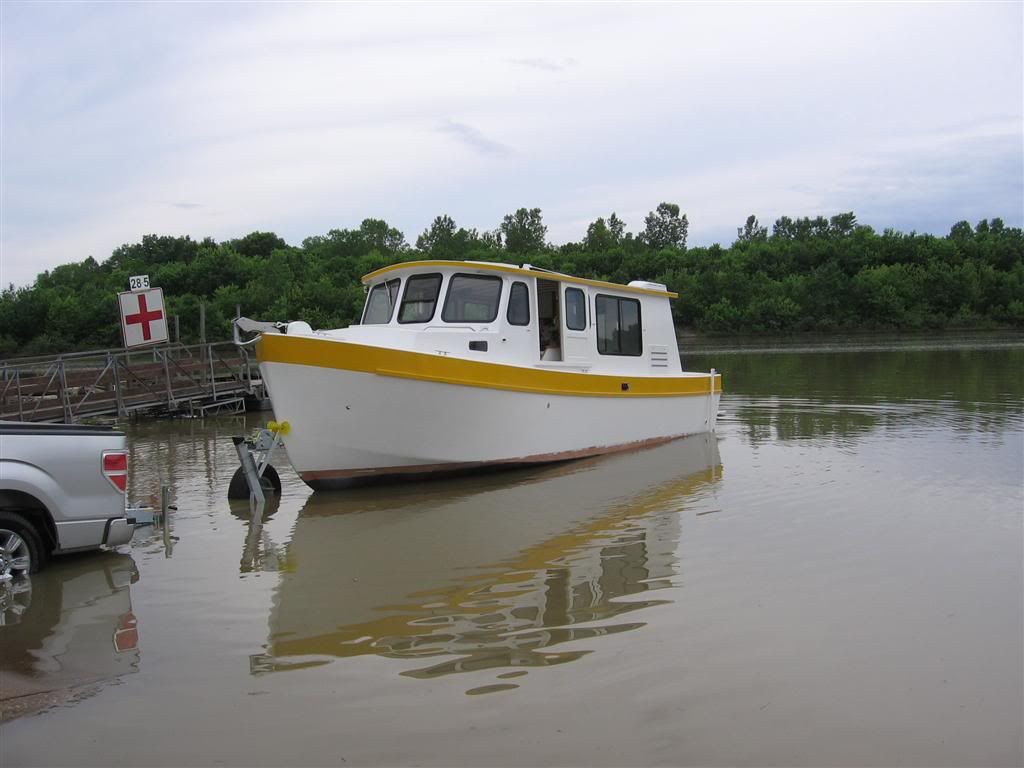 Just eased her back to the dock where we held for a little while while I checked everything and enjoyed the moment.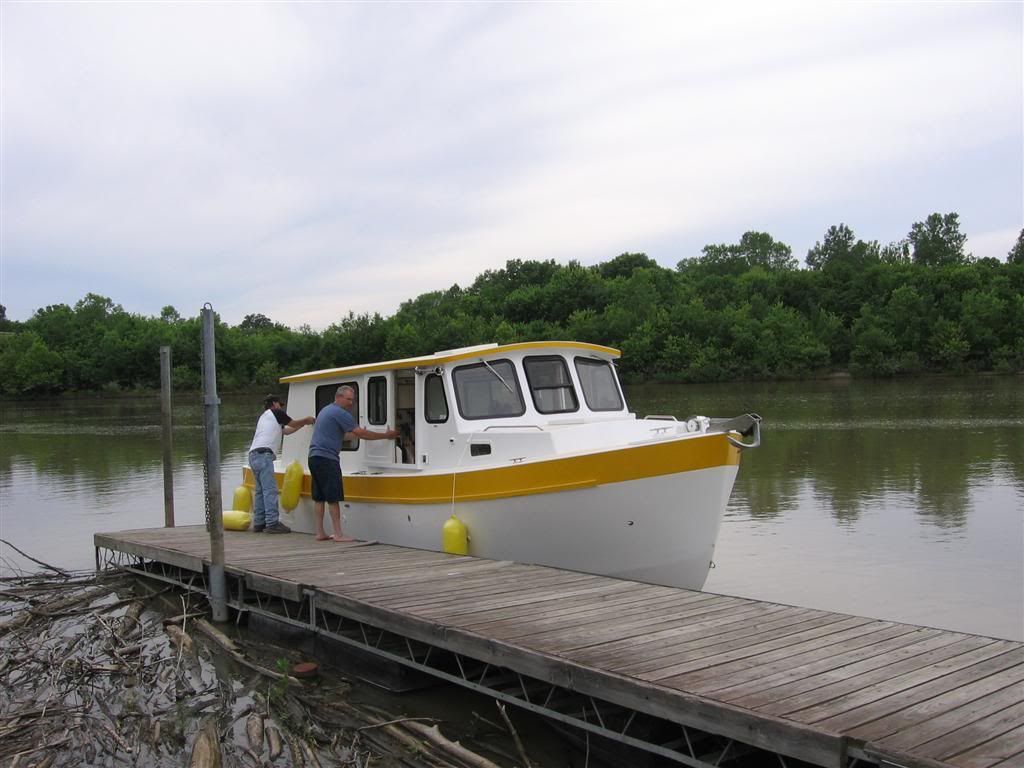 But then it was time. Pushed her away and pulled in to the mainstream. It floated well with the side to side balance right on the money. As expected the stern was a little lower than the drawn waterline but still in a comfortable range. Once fuel and fresh water is added to the tanks it should bring the bow down some.
My wife and I spent about 2 1/2 hours just knocking the around marina area taking turns at the helm. Although it is too early for any accurate numbers it does appear the 60 hp O/B was a good choice. At 2200 rpms it was making about 7 1/2 mph with a small wake and the engine was very quiet. Pushed it up to 4000 rpms and the speed went up about 2 mph but the bow was climbing and producing a large wake. Not to mention in that configuration the fuel flow gauge showed more than a 50% reduction in mpg than the 2200 reading. Lots more messing around needed before I can offer any solid performance numbers.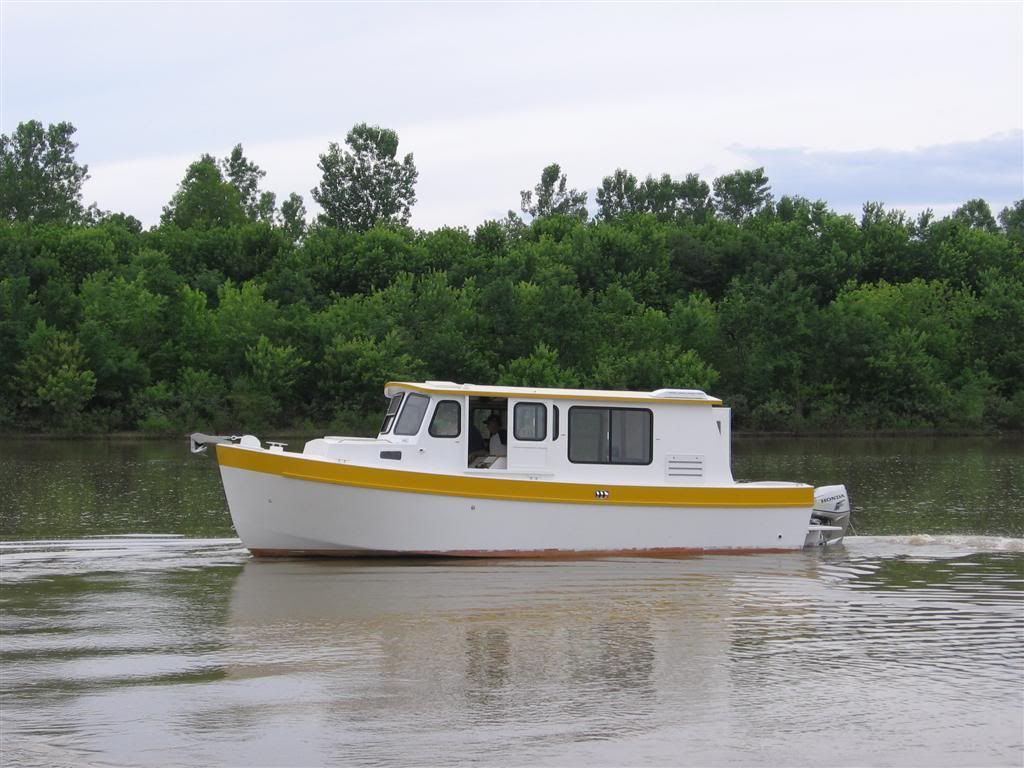 Before we pulled he out of the water I marked the waterline so I could complete the bottom paint. I think finishing that plus adding the black rubrail will offer a nice accent to the appearance.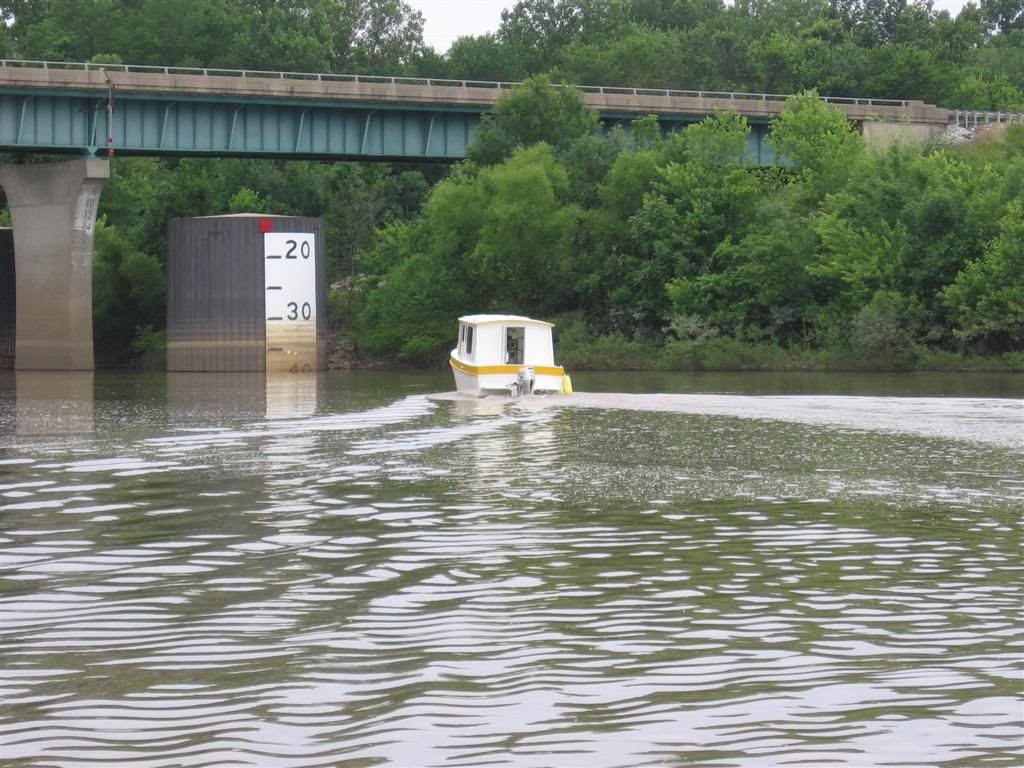 All in all I was extremely pleased. Still a lot of small items to complete but at least I know she floats!