OK, folks....hard to believe that this is our third year of boating! Seems like it was only yesterday that I was sourcing wood for my building frame! Time moves fast, I guess.
Anyway, after 3 seasons, it's time to make some modifications & repairs, and I discover that I have a "situation" on my hands. Not ready to call it a problem yet, but let's see where this thread takes me.
To review, the boat in question is a Glen-L Ski-Tow. Here we are, up on jacks, ready for bottom paint & a few other hull fixes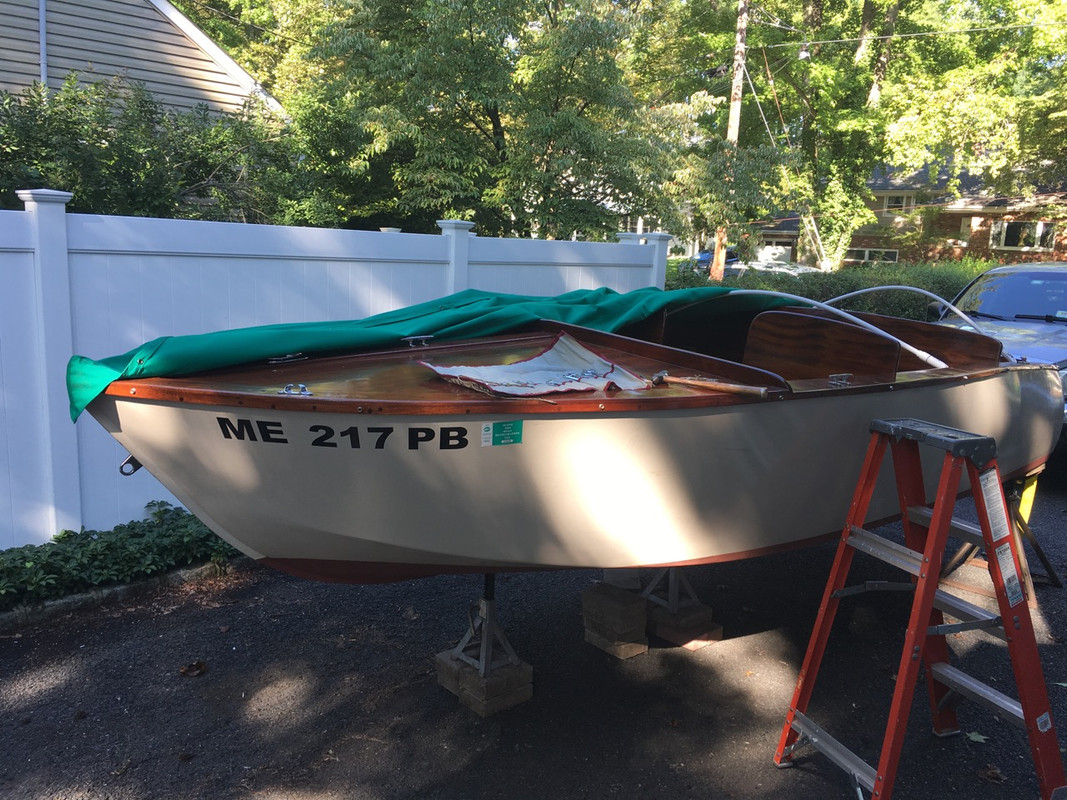 Here's today's issue: the bow eye. For reasons I can only call "born of complete ignorance", I choose a simple Seadog eye from a local marine supply house. Seemed simple enough, and because it threads on to a rod, I could use a longer rod to pass through the stem of the boat (which is much wider than the rod that comes with the bow eye).
This was during construction: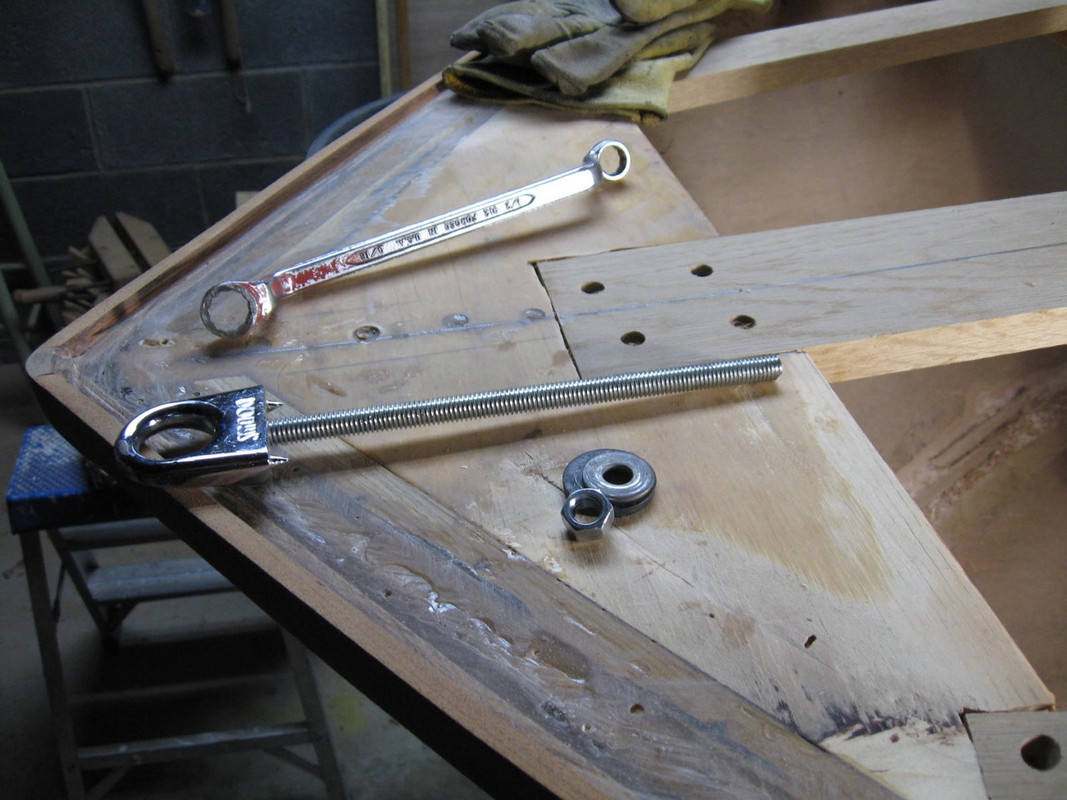 And here we are today: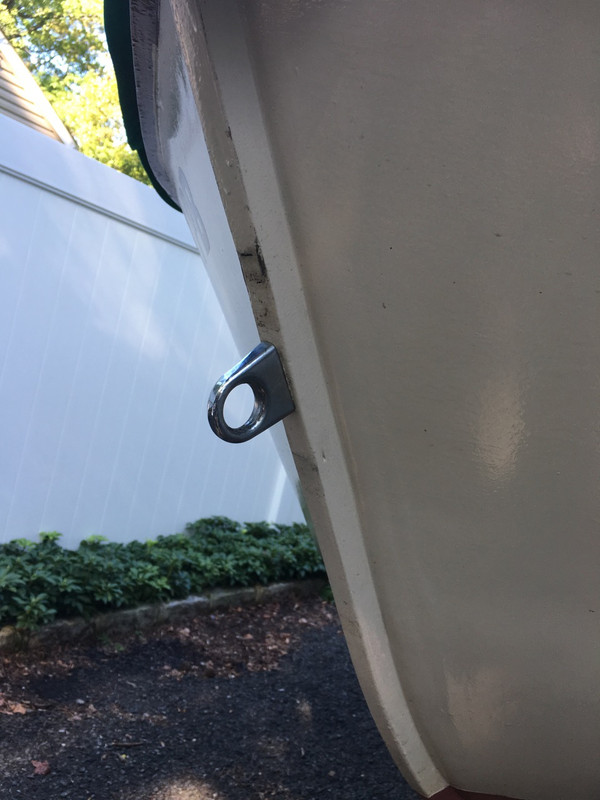 Over the last 3 years, I've heard tales of horror with these cheap bow eyes. On reflection, they're just crappy zinc die castings, and they simply can't endure the abuse that they absorb during towing. Proper safe towing requires that the bow eye is used to pull the boat into the winch AND is also used to strap down to the trailer frame. Every bump you hit translate incredible energy into the bow eye, and the result is stress cracking in the eye. Sure enough, a very close inspection of mine reveals just that: two almost-imperceptible cracks. Boat owners have entertained me with stories of boats "missing" from moorings because of bow eye failures with these zinc die casts.
I've heard enough, and I'm changing mine to one of these: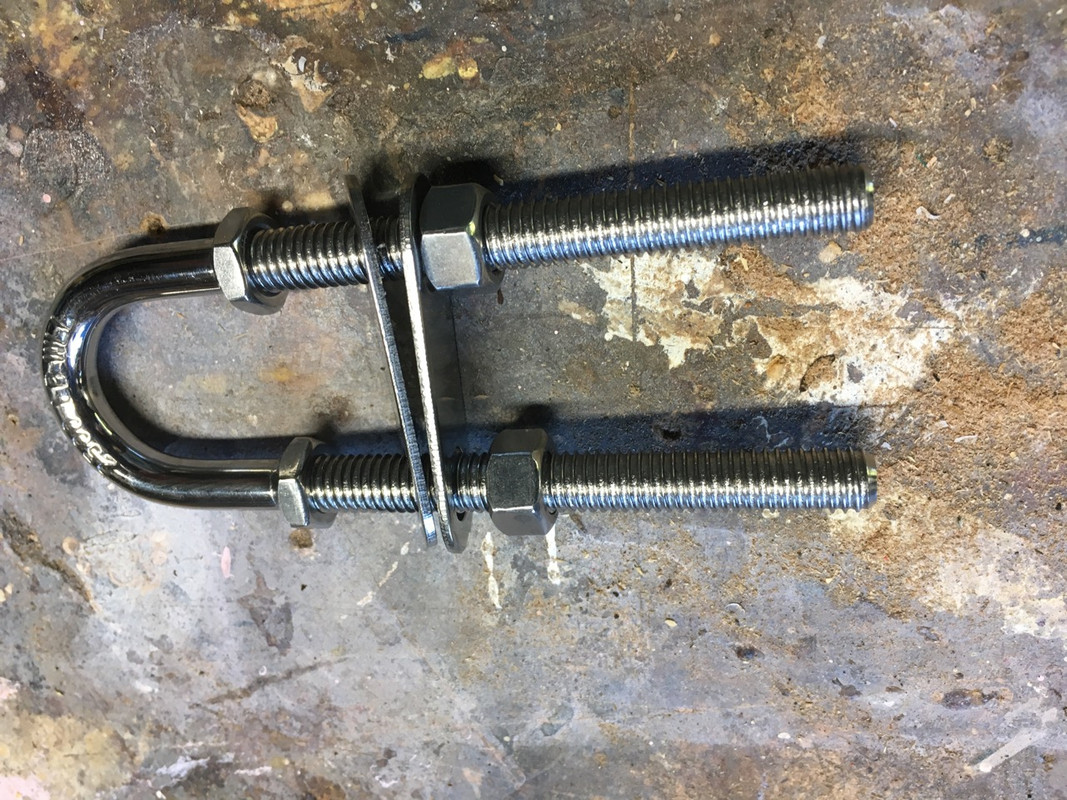 Here's the issue: When I put in the bow eye, the guy at the marina told me to be sure to seal the hole in the bow where the rod penetrates to avoid water coming in. Makes sense, right? He handed me a tube of 3M 4300. [EDIT: OOPS! meant 4200] I I smeared it on the threaded rod, squirted some in the hole through the stem, shoved the rod in, wiped off the excess that came into the hull, tightened the nuts....DONE!
This morning, I removed the nuts and gave the rod a whack with a hammer. Then another. And another.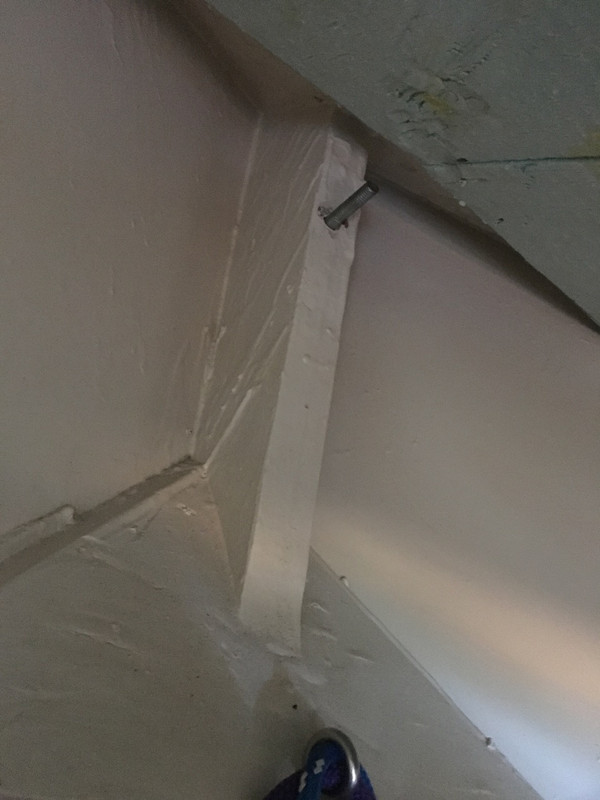 This rod isn't budging...which I suppose it the reason people love these 3M polyester products. But in my case, I want this out!
Thoughts?
I may try a heat gun on the bow eye and hope that the heat migrates up the rod (heat is supposed to soften the 4200)...but the bow is epoxied together, and nothing makes epoxy let go faster than heat, so I"m a bit concerned about creating a much larger problem.
Frustrating part is that 3M says use 5200 for stuff you never want to remove; use 4200 for stuff you may someday want to remove. This rod is "in there"!! If there's a way to remove it, I'm at a loss.
I'm open to any & all suggestions.