We have a plan! Lake Nickajack TN
is down river from Chattanooga TN.
September 24, 25 & 26, 2010. Many are wanting to start the 22 or 23.
That will be Great! Reservation are already being made. Talk to Bridgette.
First: Thanks to the organizers for a lot of work and study. The organizers were the Moderators, Dave Grason, Ken Schott, and Kenny Cooper. (Sorry if I missed somebody.
Second: We looked at quite a few properties. Among those were places on Kentucky/Barkley Lakes in western KY, Lake Norris in northeast TN, and the Delta Queen in Chattanooga TN. There were good and bad everyplace. But, with Guntersville as a perspective it's a difficult decision.
Here is the information on the location.
Nickajack Lake/Hales Bar Marina & RV Resort
http://halesbarmarina.com/
First:The web page is a little better than life. What a surprise.
Second: They do have the elements for a Guntersville type Gathering.
Nickajack Lake is on the Tennessee River, downstream of Chattanooga and upstream of Lake Guntersville. It is about 20 miles,or so, south of Chattanooga. Hales Bar is 2 miles north of I24 near Jasper TN. Access by Interstates is very good. I59, I75 and I24 all come into a hub.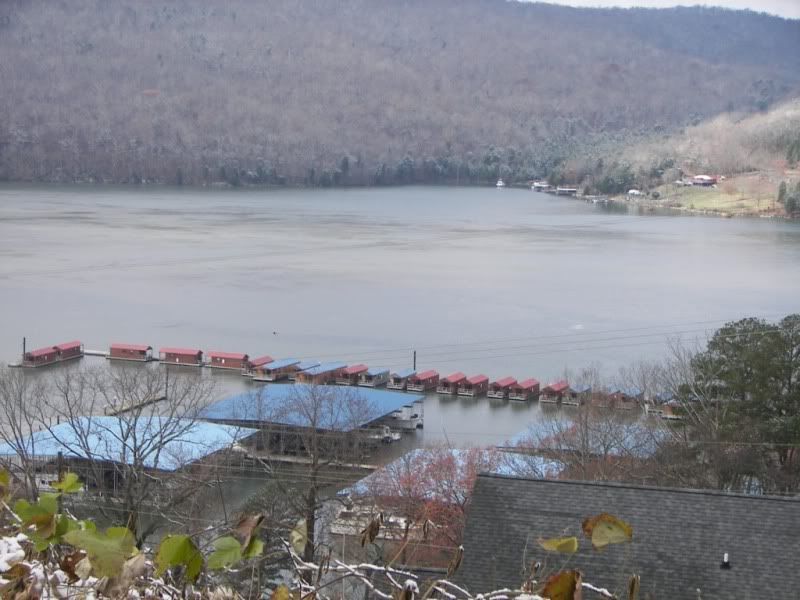 Hales Bar Marina is large. This is only 1/2 of it. They now have 20-30 floating cabins. They have about 15 land cabins which are similar to the floating cabins. They also have 3 new house/cabins. They have RV Parking with power and water, and a dumping station. There are tent camping sites.
The big attraction to me are the floating cabins. You can tie up your boat up to the cabins. The cabins that I looked at, and in, were clean and in good condition.
They have a restaurant, miniature golf, and a ships store. The site is the location of the old lock and dam, built in 1913. The dam leaked so bad that they built the current dam and dynamited the old one. According to the store keeper the joint's haunted.
Hales does have a fuel dock.
The boat ramp is a TVA ramp next to Hales. It is not as nice as the main ramp at Guntersville. But, it is much better than we used in 2009.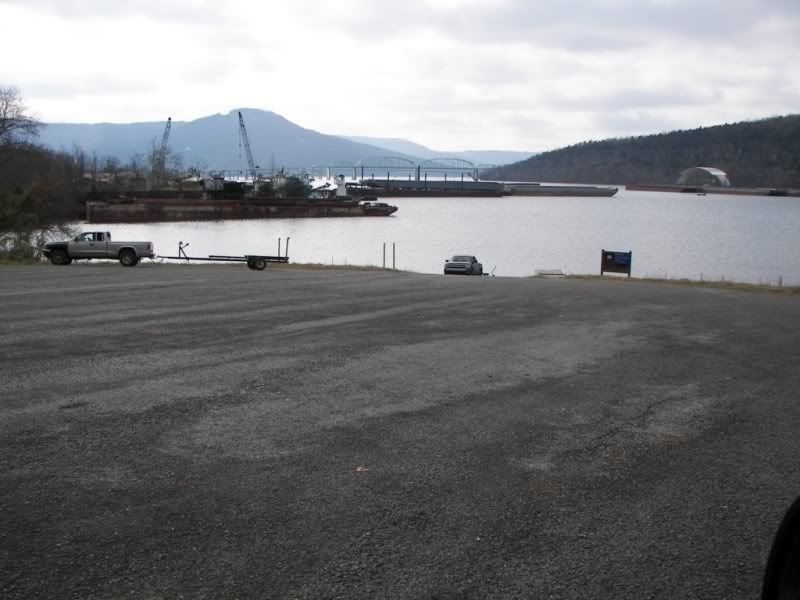 The pavilion is 24x36 there is lighting and power outlets. We could probably extend it with a tarp/tent addition.
There is a large area for Saturday displays. It is where you will probably park anyway. So, no boat moving.
Other Items:
Other campgrounds are in the area.
Grocery store 6 miles away, not bad.
Nearest motel and the hospital are 8 miles away.
More hotels in Jasper.
It's not what we've had. But, I know we'll make wherever we go fun.
Hale's Bar Marina sent this:
As we discussed on the phone for the one bedroom floating cabins we can do a rate of 99.00 per night, for the larger 3 bedroom land cabins on the hill 199.00 per night and all RV spots 20 % off. If you have any more questions give me a call monday-friday before 5 pm.
That's a bunch off the normal rate. I told them probably 20 cabins and 4 or 5 RV slots.
Reservations are one nights deposit with full refund to a month before.
September 24, 25 & 26 are available.
It's not as nice as the state park. The lake is beautiful. Access is good. It has all the things we've used in the past. The pavilion is smaller. But, can work around that. They may let us use the haunted powerhouse instead. They do have an indoor area with kitchen. The floating cabins with boat tie-up might be a lot of fun.
We hope you'll make plans to be there and have a great time!
Bill