Splashed the Whitehall a few days ago!
Glen-L plans, stretched to 18 1/2', done in 9mm okoume ply.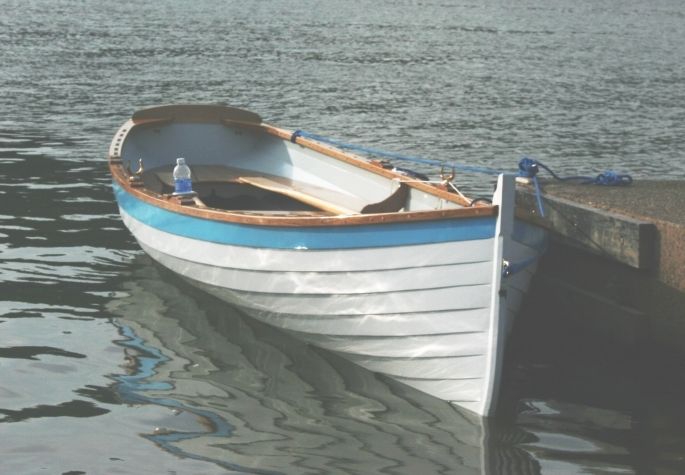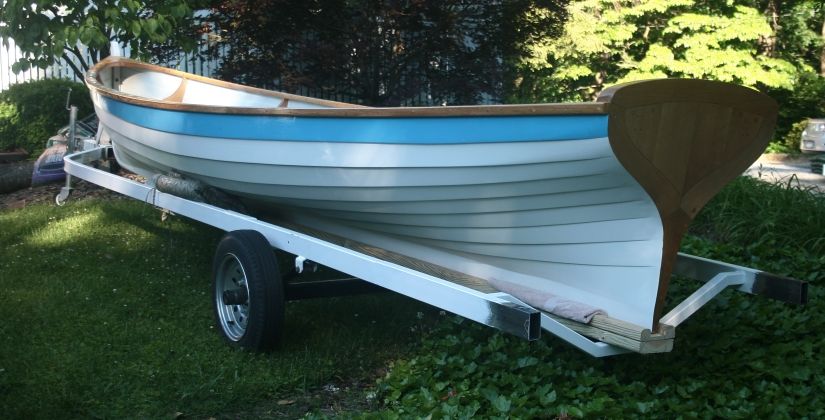 All brightwork is white oak with Schooner varnish. Exterior is semi-gloss Pettit white, interior is Interlux Seattle Gray. Sheer is Interlux medium blue. Trailer is a jet-ski trailer stretched 11 feet.
Weight is around 300 pounds. Tracks extremely straight. Rowing solo with 9' oars I did just over 6 miles in a little under 2 hours. 1 hour 15 minutes going upstream against .9mph current, 40 minutes back, tired, but with current.
Scott