One of the minor problems I have at the Gathering is putting people's names with their forum alias and their projects or completed boats. I thought a little more detailed name tag might help the situation. Bruce has agreed to let me do the tags this year and see how it works out. I have in mind something like these.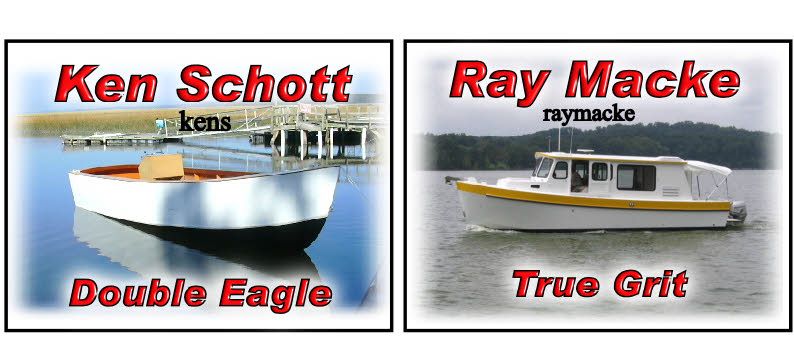 But in order for it to work I need your help. I would ask that each person that plans to attend do a post in this thread. What I would like is
your name
and
your forum alias
and the
name of the design
either finished or under construction. Also, if your project is complete, provide a
photo of the boat
(or a link to one). If you are not sure how to post one and just want to email it to me that is OK too. My address is
raymacke@egyptian.net
If you are not yet building include your name and alias and tell me what project you are considering and I will include it. If you don't have a project in mind yet that's OK, I will just use your name and alias.
If you have a spouse or guest and would like a tag for them just include the additional information.
I probably won't get a response from everyone and for those I will just do a normal name tag like last year.
Below is a post of more or less what I have in mind –