OK, let's put it right up front. I'm a cheapskate... With a really weird sense of taste... And I want a 'unique' motorhome.
For the class C I want to build I'm investigating getting a great deal on an old ('70's?) 1-ton chassis and 'updating' the cab on it...
At first I thought about getting a Lil Big Rig kit
and building a scaled-down semi-based class C. Kind of a 1/2 scale version of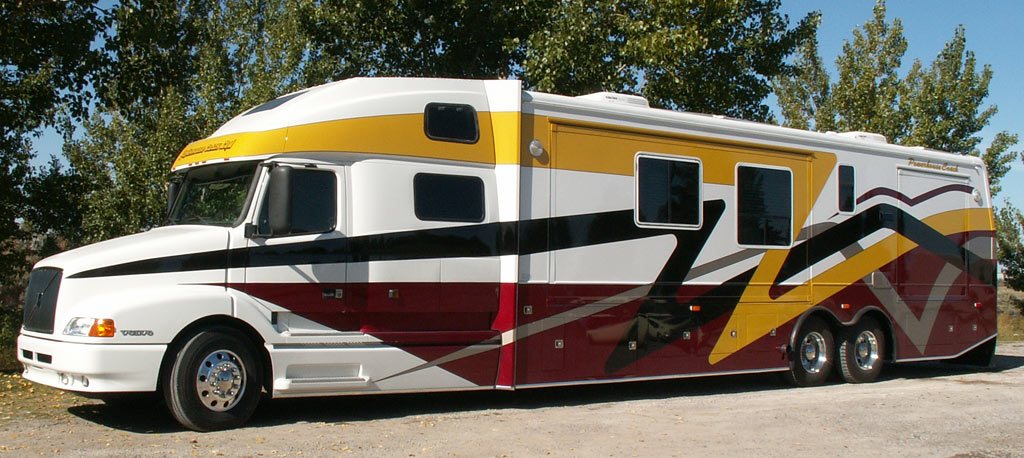 Problem is that he cab looks too narrow to have a pass-through between the seats. The pass-through is non-negotiable.
So now I'm thinking of getting a hummer-look-a-like kit car
and chop the body off behind the front doors.
I actually like this idea, especially since I want to use a 4x4 chassis. Just think, the worlds only hummer RV. While the replicas are wide enough to have plenty of elbow room, they don't have to have the large tunnel like the real hummers, so a walk-through to the living space should be simple.
Anyone else out there crazy enough to discuss this?