Posted by pjenke on Mar 6th 2020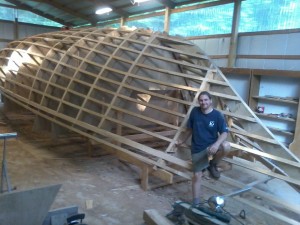 This is me standing next to the finished frame of the hull.
I started this project of building a Glen-L 49 foot Reliant, World Cruising Sailboat, in 2009 with the construction of the boat shop and began construction of the boat later that year. Finally in 2013 I am about to start skinning the hull using the cold molded technique. Visit me at my blog for more details of this project.
http://theboatbuildersblog.blogspot.com
Just to update everyone on the progress. This Saturday (04/07/18) we will be completing the fiberglassing on the starboard side which will complete the hull. Very excited.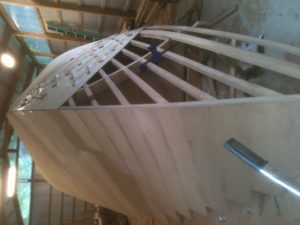 We've made a lot of progress over the years. Here is a snippet.

The 4 layers of plywood strips are complete.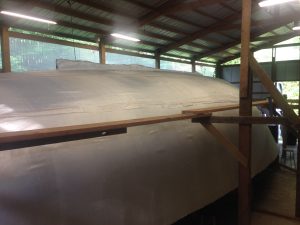 We've got the fiberglass mat covered with the fiberglass woven being prepared for the wet out.