Here's a chance to own a classic 15-foot Swish (this design was featured on the cover of Popular Mechanics in 1958) without starting from scratch.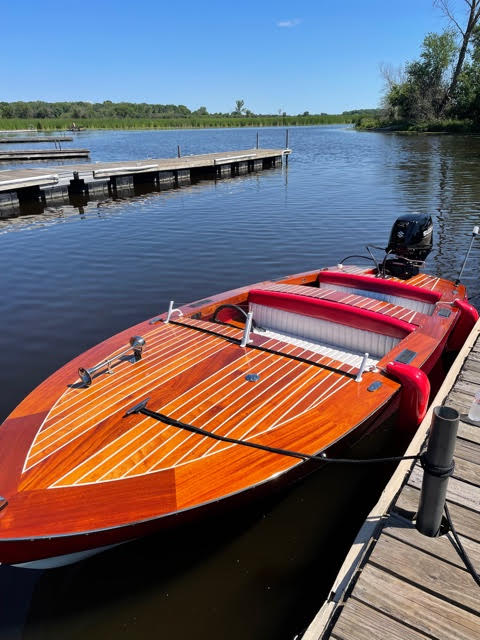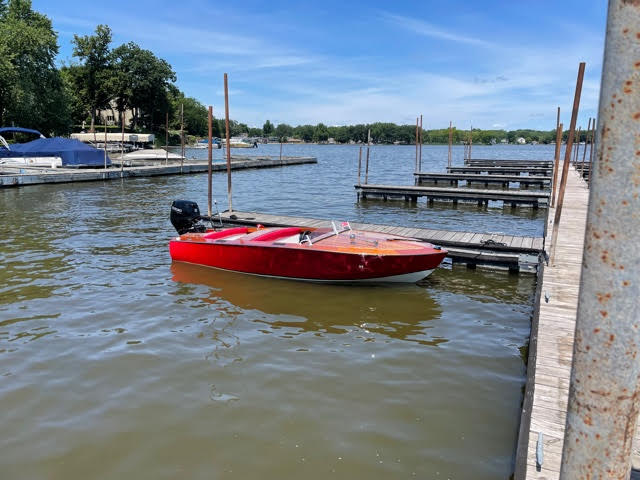 Her owner Greg writes: "I've attached pics of my '58 Swish and double-axle trailer found half covered in an open shed near Grand Bend, Ontario, Canada. Small trees were growing up through the trailer and around the motor, a 35 HP Evinrude Golden Jubilee model.

Greg says the boat had definitely been sitting there for a while. "We flat-bedded her out and into my garage. The complete structural and cosmetic restoration took us 400 man hours and cost about $7,000 CDN dollars."

Unfortunately some health issues have since prevented Greg from launching and he is regrettably offering the boat for sale. He is willing to organize shipping into the USA to a good home. Asking price is $6,000 US. He can be contacted at: gcschmalz@gmail.com