Speed Up Your Boatbuilding
Sure, Glen-L's plans and full-size patterns make building easier, but are you also using the most efficient tools available? Raptor composite nails, staples and brads can speed your build tremendously. While we still recommend traditional bronze fasteners be incorporated into your Glen-L build, for strip-planking, cold-molding, trim, decking—or even fiberglass layup—
Raptor's composite fasteners
make a lot of sense.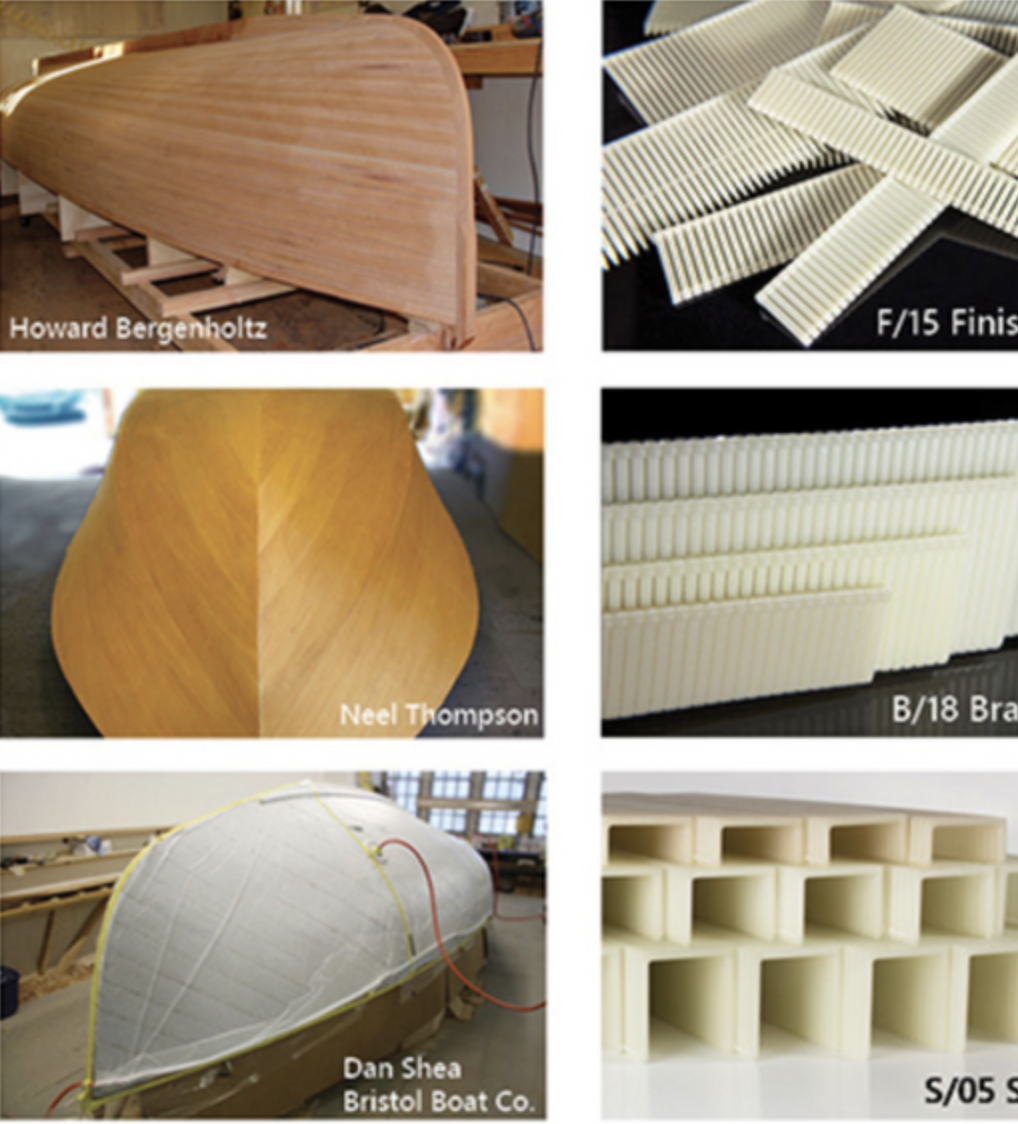 And of course composite staples and nails are also perfect for jobs like upholstery, mast building, interiors, and other related jobs.

Here are a few unsolicited quotes about the Raptor system from our boatbuilding forum:

"The stapler has much better holding power than the nailer, but the nailer is nice and neat for final layer."

" My Monte Carlo has no screws on sides or bottom. Just epoxy and Raptor staples."

"I used (Raptor) in construction of my transom for my Utility. Essentially, I epoxied one layer of 1/4" plywood to another, and drove the Raptor staples through the outer layer to hold it all together as the epoxy cured. Afterwards, I snipped off the ends of the staples, and sanded it all smooth (which took only minutes). The exposed ends of the staples simply disappeared with stain and varnish. You can't see them... at all."
"If I were cold-molding anything, I'd use the Raptor fasteners again, without hesitation."

And here's a video showing how much better Raptor's composite staples are than traditional staples in terms of final appearance:

<iframe width="560" height="315" src="https://www.youtube.com/embed/9BUejc9pBCw?si=_TQ66qNazEHiZI-A" title="YouTube video player" frameborder="0" allow="accelerometer; autoplay; clipboard-write; encrypted-media; gyroscope; picture-in-picture; web-share" allowfullscreen></iframe>
Here's one of the most popular pneumatic nailers: