Posted by Gayle Brantuk on Mar 12th 2012
To read the previous posts in this series, click the links below: Part 1 Part 2 Part 3 Part 4 Part 5 Part 6 Part 7
Wednesday, February 15, 2012
Still trying to figure out how to regift my Zip (see Forum for details), but in the meantime I have installed the aft deck sections, coamings, the top of frame 3, and the strongback. Once everything was faired up nicely and the forward deck sections were fitting properly, I cleaned everything up and finished encapsulating the hull interior and the bottoms sides of the forward deck pieces.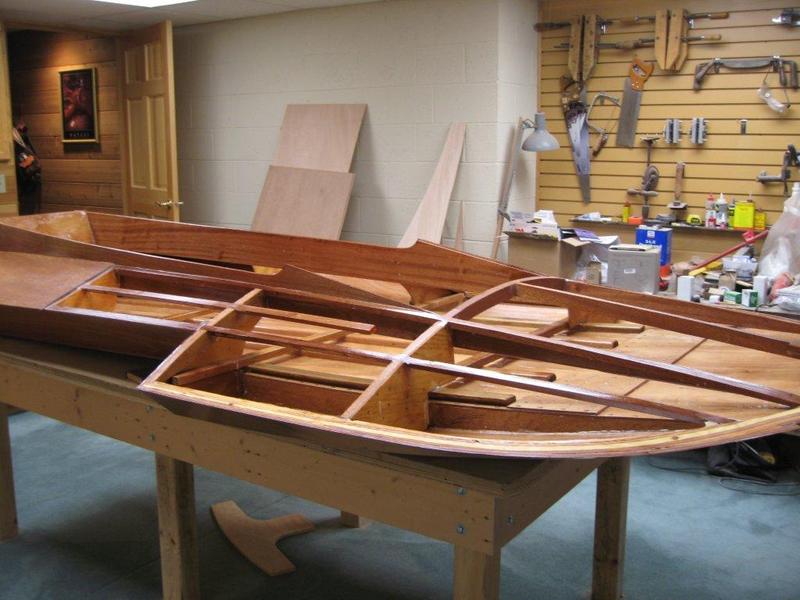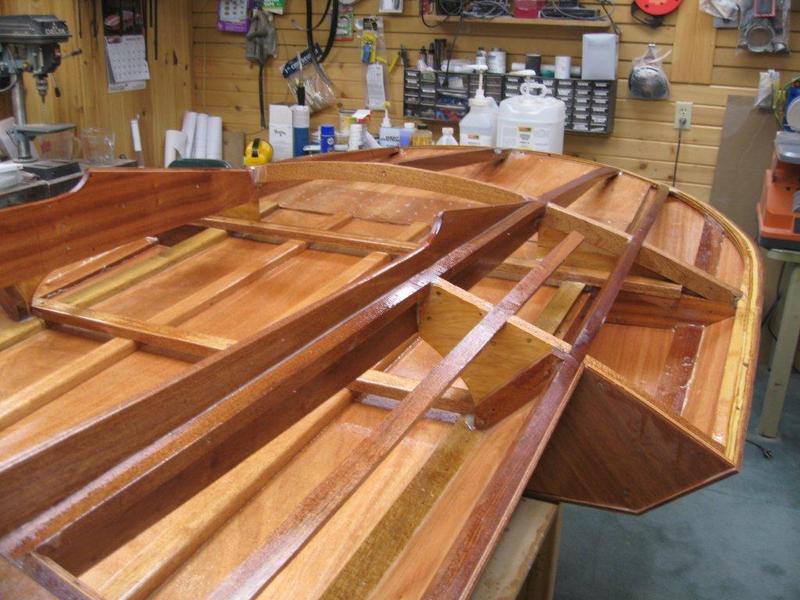 Thursday, February 16, 2012
Today I was able to trim up and install the starboard side decking and started trimming up the port side. The aft end was trimmed to fit to the aft deck piece and the front was trimmed to fit along the strongback. It was also trimmed to fit at frame 3. I clamped it in place to mark along the sides where the mounting screws would go.
I opted out of using screws along the forward portion of the bow. The bow is so thin there that the screws would probably penetrate the hull bottom. Since the glues we use are so strong and the gluing area so wide, this should be just fine I also just glued and clamped the joint along the strongback and frame 3. Once the areas where I would be placing screws were marked, I drill holes in the decking for them. No screws were placed basically forward of frame 3.
Tomorrow I will install the port side and maybe start on the cockpit and cowl.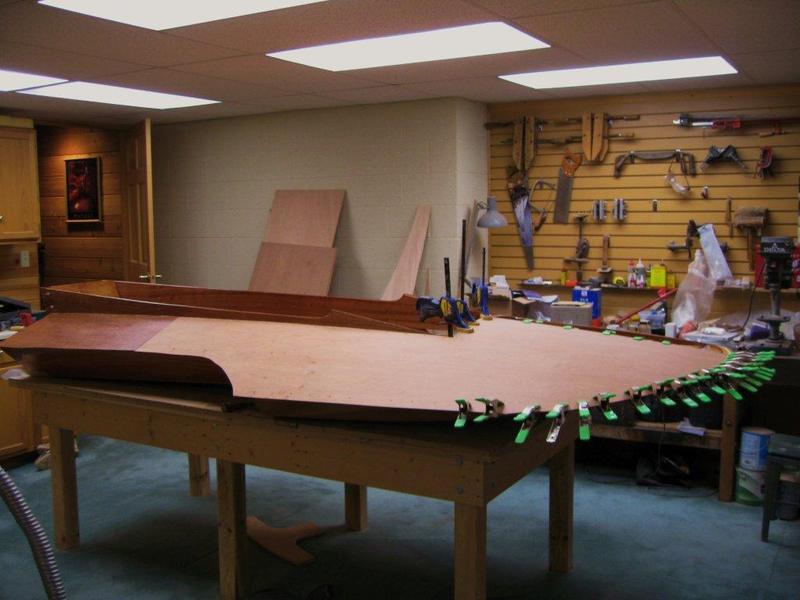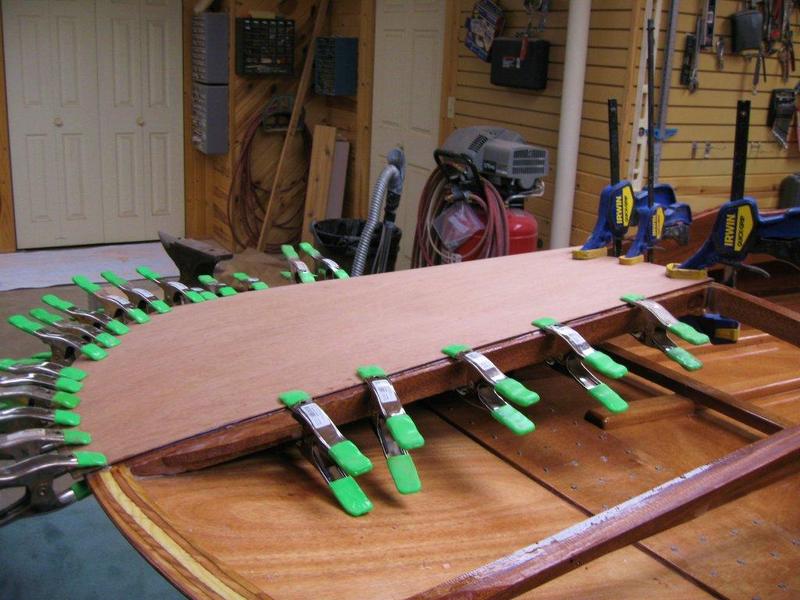 Yesterday I finished the decking and today I plucked all the green eyelashes and sanded down the excess. I used my grinder with a 50 grit disc to hog down the majority of the excess. A belt sander and sanding block was used to smooth things out. I used my Weber Grill ash tray to draw the radius on the deck behind the sponsons and cut them with a dremel and a cutoff wheel. I will be radiusing the edges along the shears for rub rail. The edges are looking nice and I will try to get the smallest rail possible. Tomorrow I will be working on the dash and cowl and maybe the transom knee.