Posted by shanff on Jul 22nd 2019
Refinishing deck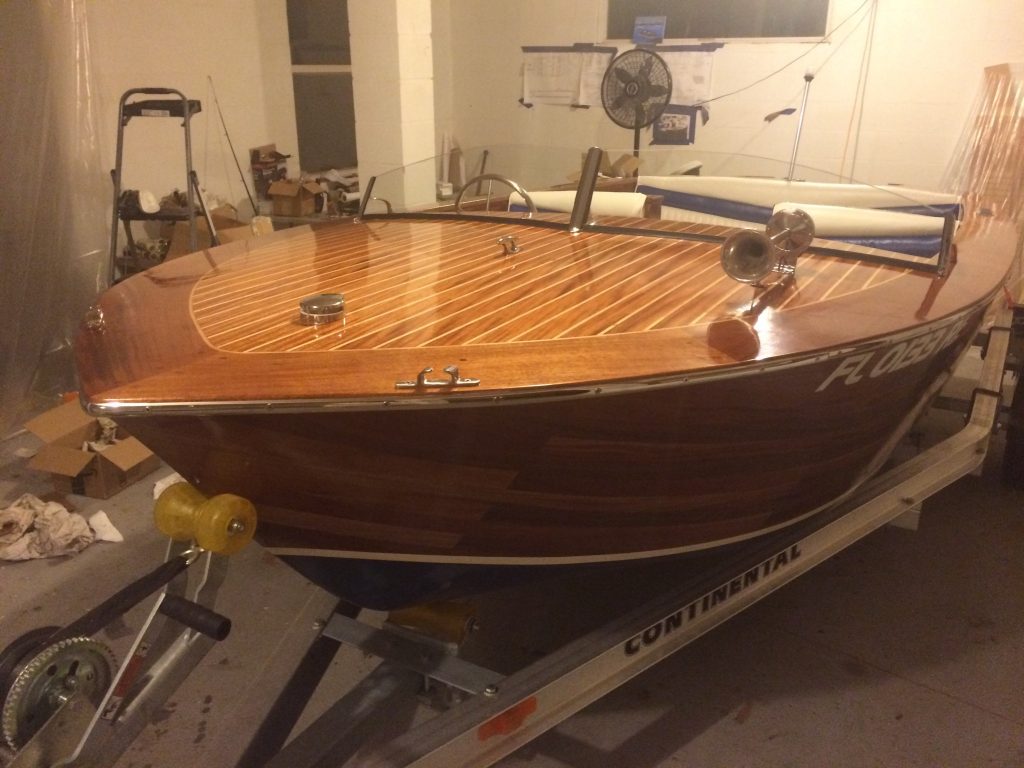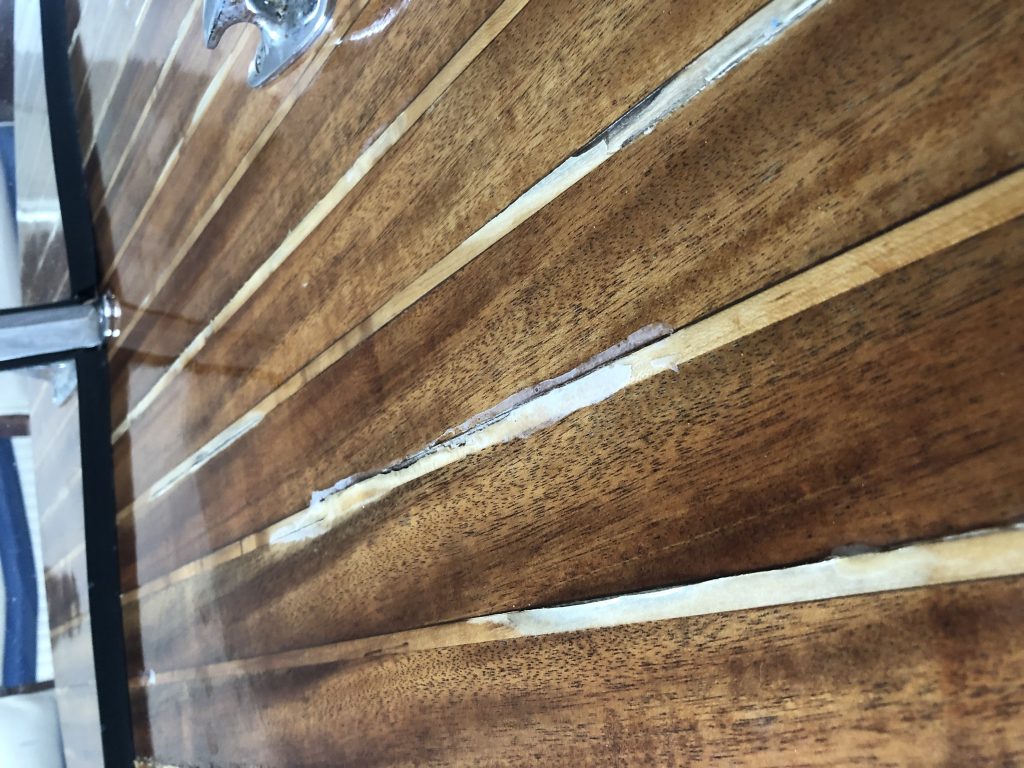 I finished building my Malahini nearly 3 years ago. I finished the top surface deck with at least four coats of Silver Tip Epoxy followed by at least four coats of SystemThree WR-LPU polyurethane clearcoat. This has held up well and the boat is used quite often. It is kept outside with a cover, used in salt water.
The deck was built with quarter inch plywood sub deck followed by 3/8 inch strips of mahogany with maple in between. Over the past three years, seams have developed between the Maple and Mahogany and water is starting to enter and lift up the finishing in this area and penetrate the maple. The first picture above is what it looked like initially three years ago and the second picture is what it looks like now. I would like to refinish the deck this year.
My question to all those out there is should I sand the deck all the way down through the wood grain? I did not use a stain but if the finish is incompletely sanded, I am worried that there will be uneven uptake of the epoxy and create a patchy look. I will also used thickened epoxy to try and fill any seams that have developed over time with the maple and mahogany unevenly contracting.
(Editor's Note: We suggested that Stephen also post this on our Forum because that's the best place to get questions answered by other builders. We are hoping that he will update this as to what he ended up doing so we can all learn from it.)