Posted by Glen-L Marine on May 16th 2023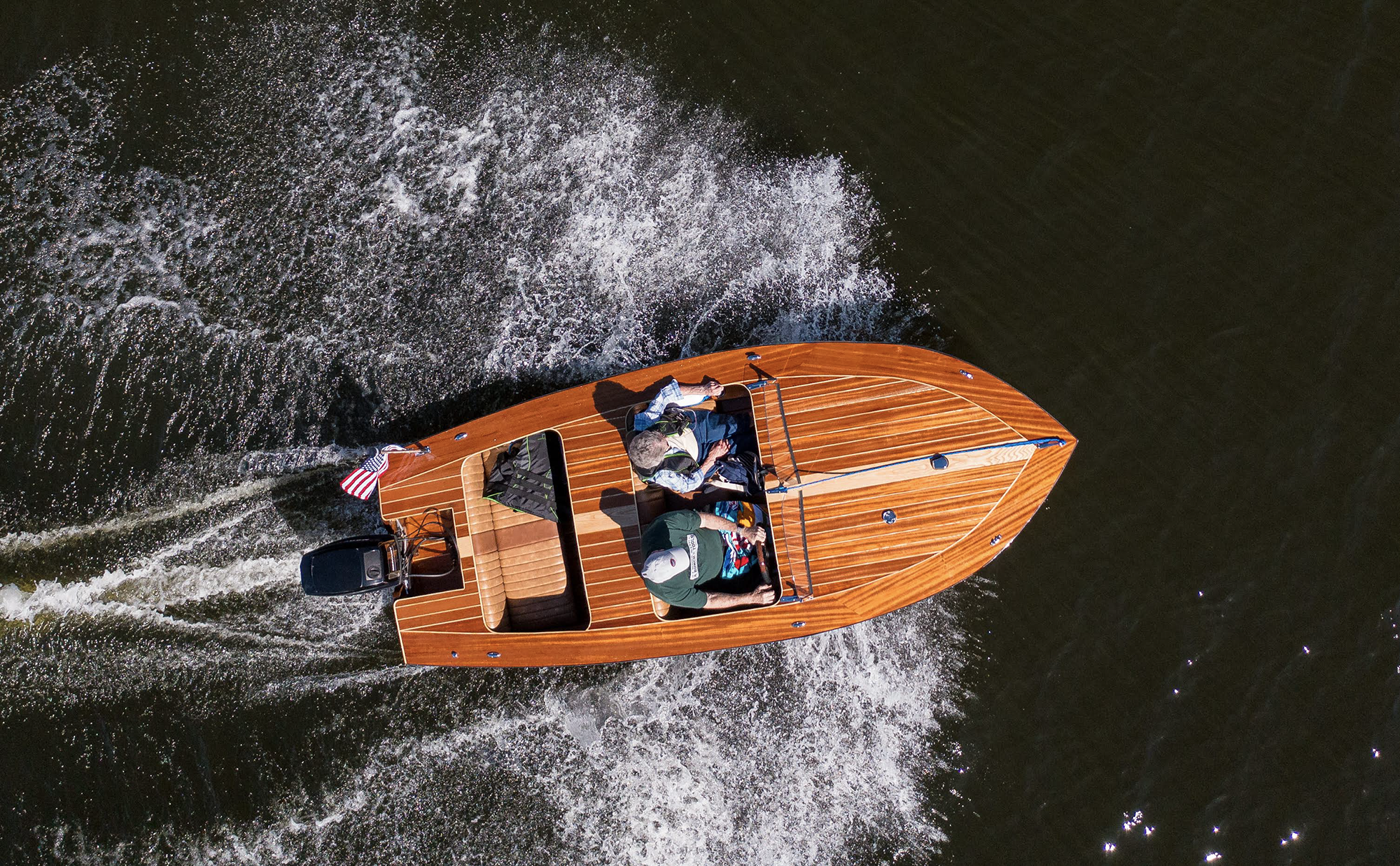 What made you decide on the Zip design?
The decision to use the Zip plans came when I lived in Campbell, CA. I was going to build a rowboat because I didn't have any room in my small two car garage. In May of 2017 we decided to move to Post Falls Idaho and were fortunate to locate a good piece of property. The shop is 36x24 but was not insulated. I built benches and shelves and had it insulated and in August I did some online research and purchased the Zip plans. I did not need a larger boat so these plans were to my liking. I started purchasing materials for the build and started in January 2018 at the young age of 80.
Have you built other boats before?
I was 13 years old when I went to work at Stow Lake in Golden Gate Park in San Francisco. Over the years of working there I did a lot of maintenance work on the rental fleet. By the time I was nineteen I was building the decks, seats, wiring and steering of the blank hulls that the owner purchased. We started fiberglassing the boats in the mid 50's with West Glass products. The hulls we purchased were from The Ladd Boat manufacturing facility. They were blank 12' wooden hulls. I would fiberglass them after the aforementioned work was completed. In the years in between I worked at building truck trailers and had a hobby of furniture building.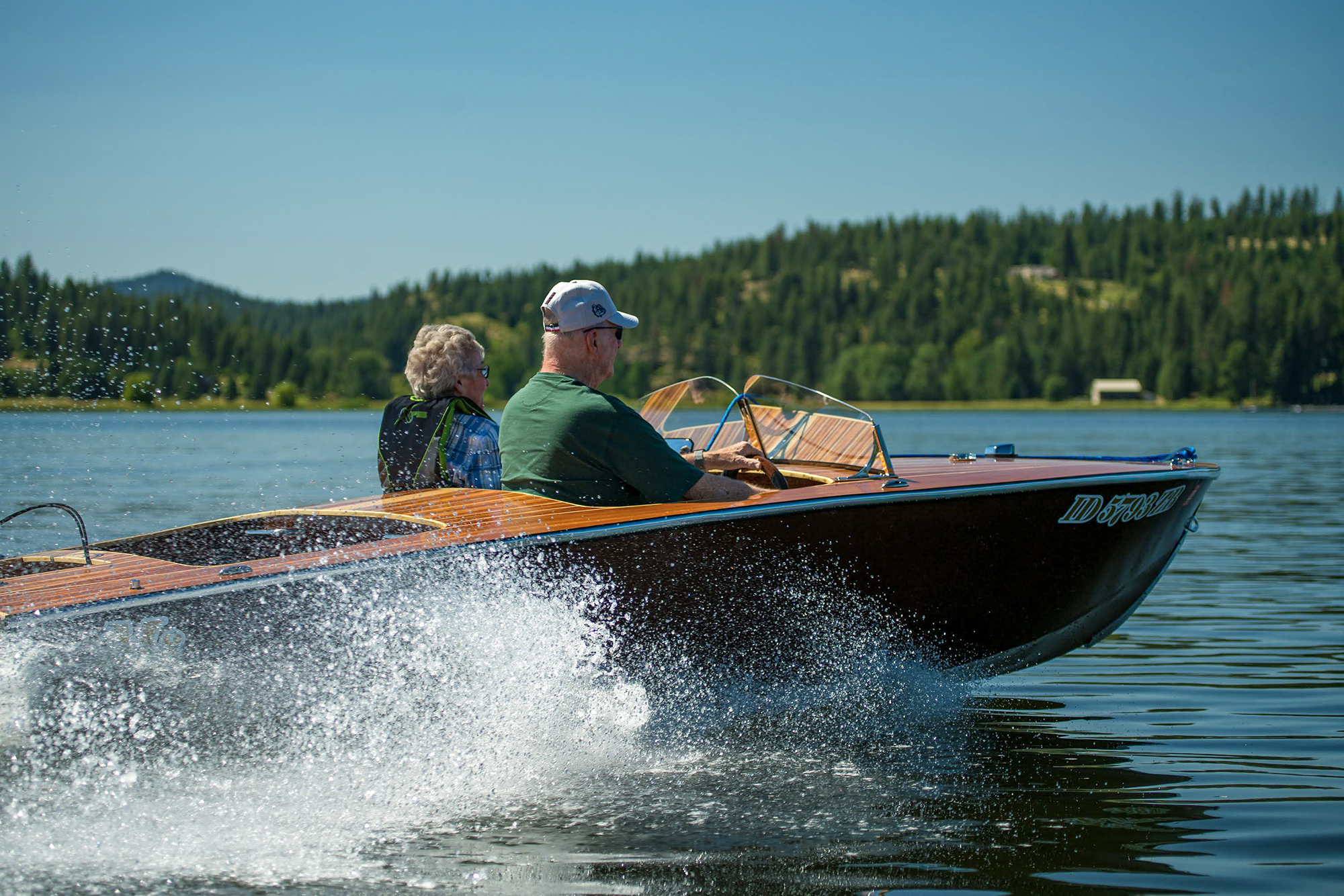 Do you have any sense of what it cost you to build the Zip?
The materials I purchased for the hull included African Mahogany planks and mahogany marine ply. I had sufficient tools to mill my wood. All in all I spent just under eleven thousand dollars. The deck is comprised of a plywood base with African Mahogany slats and White Ash inlays. The frame is all African Mahogany. I made templates of the cross-members to make it easier to trace out a full cross-member. All of the framing has been coated with resin.
How about time invested?
The build took from January of 2018 to June of 2022. Between registering a homemade boat and obtaining insurance I was finally able to launch in August. I really did not keep track of the hours. I worked on it when I wanted to and during the winter months I slowed down due the snow and cold. I had to shovel snow just to get to the shop.
Did you enjoy the building process?
I thoroughly enjoyed the build. I did all of the work myself except the fiberlassing. I called upon family members to assist and they actually enjoyed the work and learned something in the process. I think back to the hardest part of the build and I would say it was installing the last two pieces of the hull. I steamed, pushed and tried to think of ways to clamp. I screwed and unscrewed and used multiple expletives and finally got them in place. I only had to use a small amount of filler. The deck was a challenge but not that hard to do once you laid out the pattern. I devised a way of clamping and holding the pieces till the resin glue dried.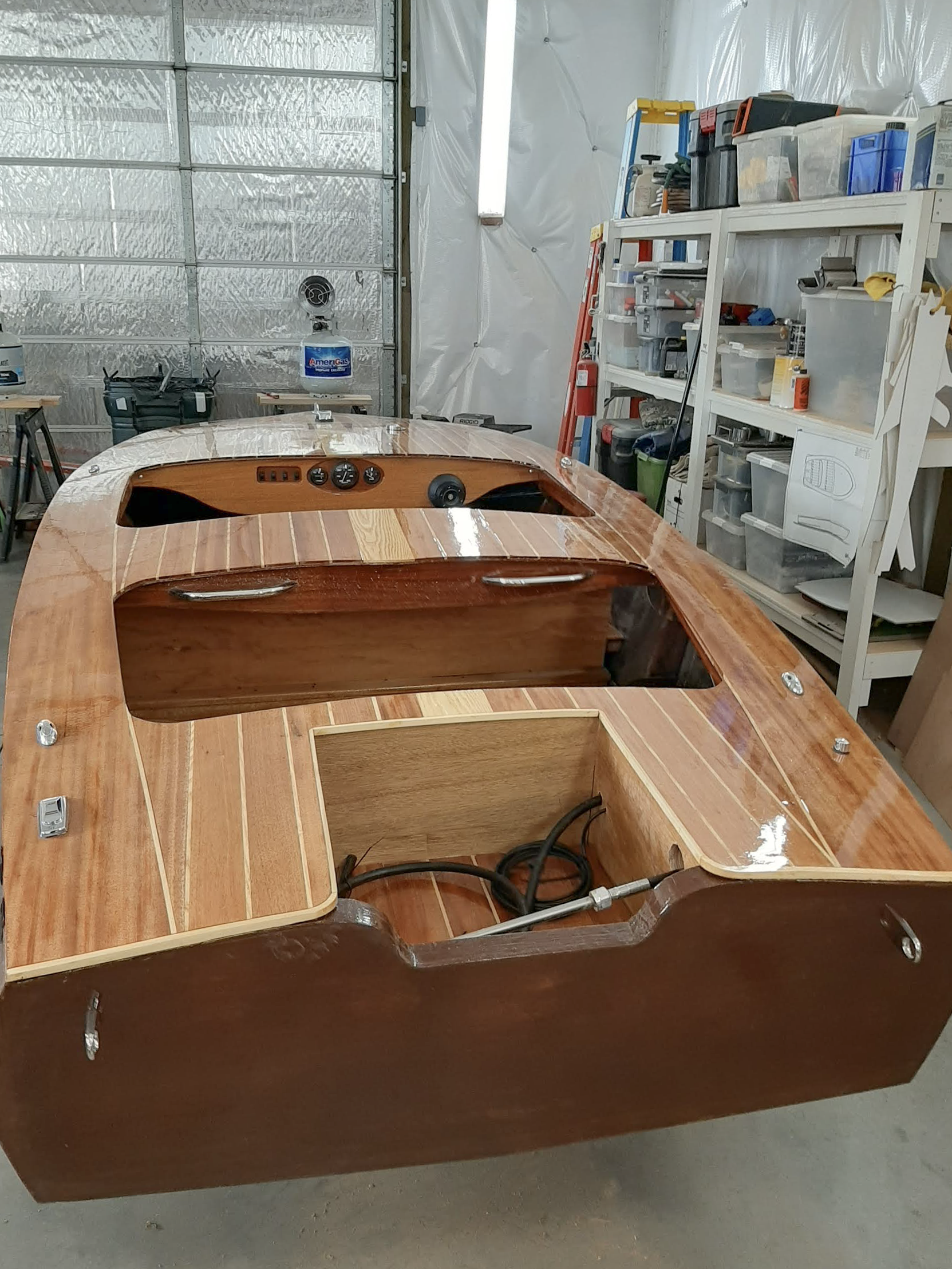 Where do you use your boat?
I launched the boat at Hauser Lake in Hauser Idaho. We then went to Lake Couer d' Alene and another time in Spirit Lake Idaho. We have seven lakes within a 22 mile radius of Post Falls, Idaho. The year we launching in Priest Lake to the north of us. We will be using Spirit Lake as our preferred lake.
What outboard size and type did you settle on?
I purchase a used 40hp Mercury outboard off of Craigslist for $800.00. Turns out that it is a 1990. It runs the boat at an easy 30mph. I had to change the oil and fuel lines and install a new starter and solenoid. It starts and runs very smooth. The boat preforms very will for its size. It has great handling on fast turns and rides very smooth on light chop. You do have to be careful on large boat wakes. I used to have a 22ft. Campbell boat and had years of boating experience so I know how to enter a wake zone.
Have you received positive comments from people who see the boat?
Every time we launch people come around and ask if this is a Chris Craft. They love the wood colors in the deck and upholstery. They are always amazed when my wife tells them I built it from plans. Some people asked my if it was a kit boat, which it mildly insulting. When I was surfing the net, the only boat plans that interested me were the Glen-L plans. I would have purchased plans for a rowboat from Chesapeake Boats, but that was before a really wanted a runabout.
What other projects do you have to complete, and/or will you build another boat?
I am now in the process of building a 16-foot whitewater strip canoe for my grandson. This is an interesting build. There is a lot of labor involved in cutting the strips and putting a tongue and groove in each strip. I purchased another router table to I would have two stations. I love working with wood and hope to keep it going for as long as I am able.
###