Think back. When you were a kid first splashing about at the lake, river, or muddy bay—what kind of boat would you have drawn up for yourself? A tiny sailboat to ghost toward that sandy island? A little tug boat to call your own? Or maybe you had an even bigger imagination: How about a boat built with a window in the hull for underwater viewing?
Glen-L is unusual in that our catalog of plans includes many plans designed especially with kids in mind. We've got tiny sailboats, pedal boats, easily built kid-sized kayaks, paddle-wheel boats, miniature rowboats, tiny tugs, junior speedboats—we even sell plans for a water cannon!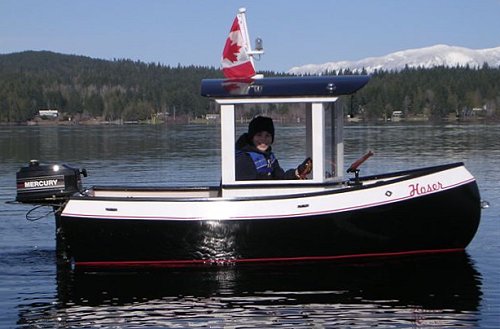 Above: Our Tubby Tug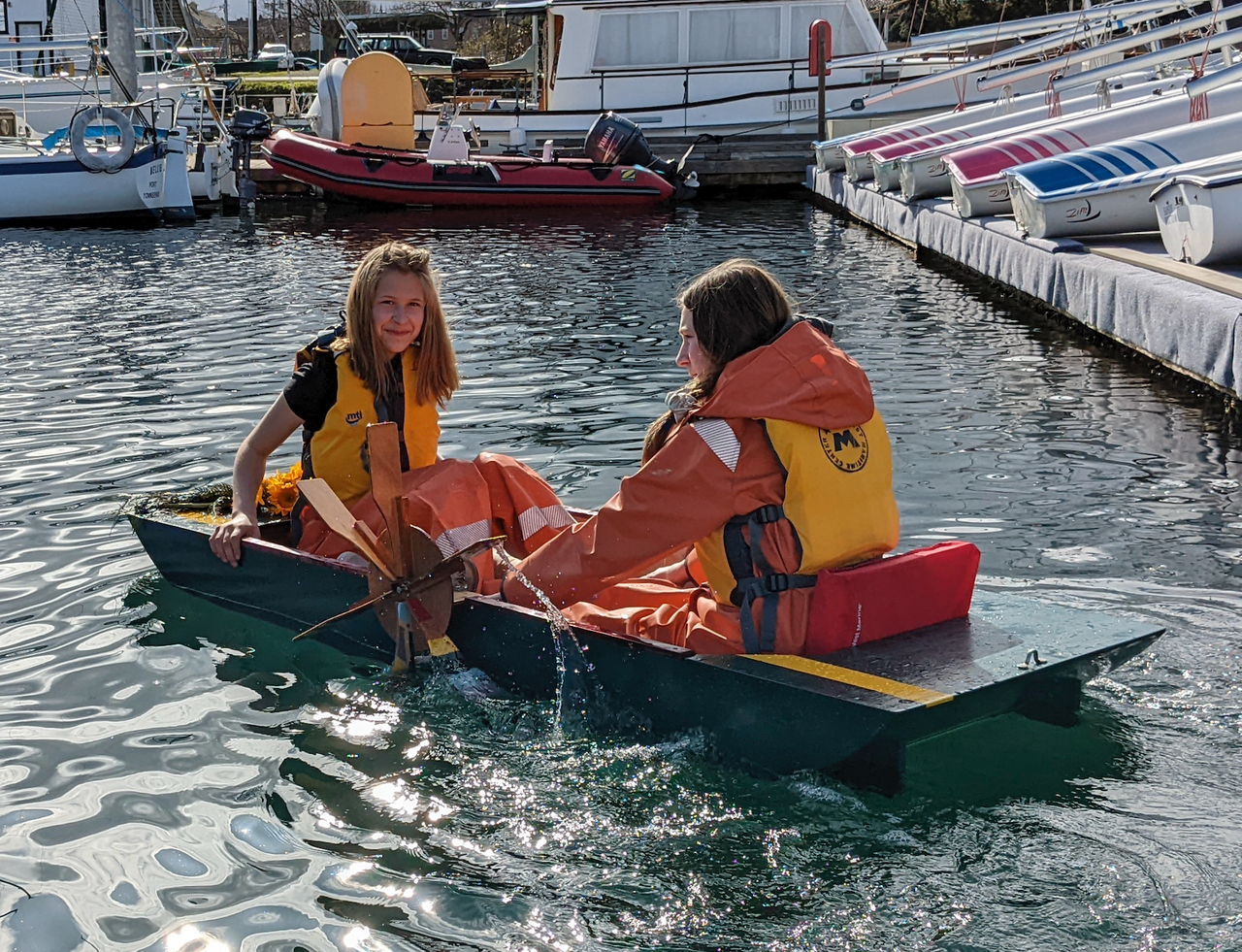 Above: Our Ke-Pau paddlewheeler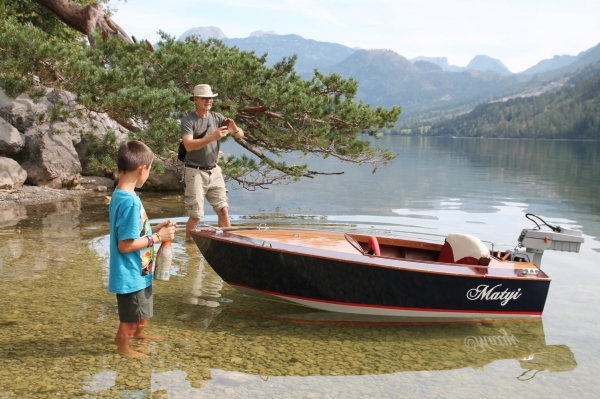 Above: Our Pee Wee speedboat

One of our less well-known designs that is versatile enough to please adults and kids alike is our Glass Bottom. At 9.5 feet Glass Bottom is roomy and stable and because it's a stitch-and-glue design—exceptionally easy to build. But the real hook—the design's raison d'être—is the window in the bottom of the hull for underwater viewing. Explore the shallows and seabed without getting wet! If ever there was a perfect boat for a parent or grandparent to build with their kids, this has to be it.

Alex MacDonald recently completed a fine example of our Glass Bottom from plans. We asked him a few questions about the build: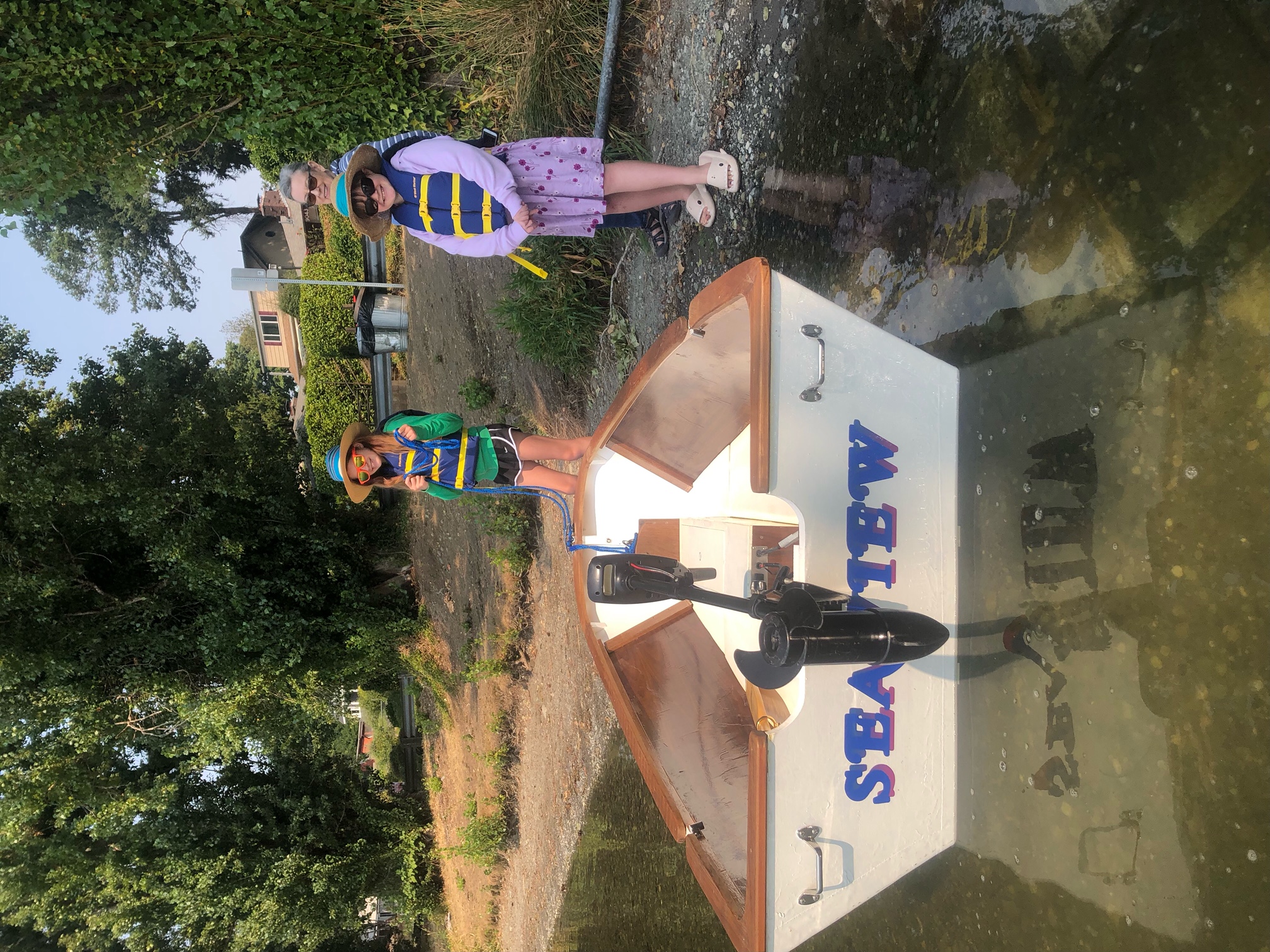 Above: Alex's Glass Bottom. Below the overhead plans view